by Charles Dickens, Matthew Kelly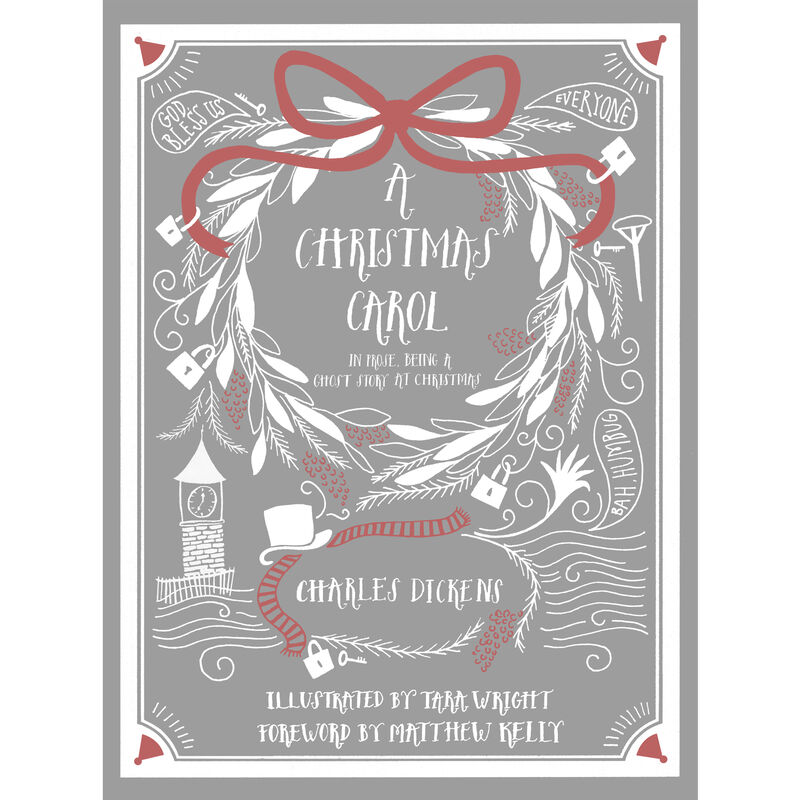 by Charles Dickens, Matthew Kelly
Experience the haunting yet heartwarming story of Ebenezer Scrooge in this exclusive edition of a timeless Christmas classic.
Description
Hand-painted artwork brings a yuletide charm to Charles Dickens's beloved account of Christmastime in nineteenth-century London. A Christmas Carol resonates with readers young and old alike—there's something for everyone in this entertaining tale of Ebenezer Scrooge and his dramatic transformation from a bitter old miser to a kind and caring benefactor. The messages of the Ghosts of Christmas Past, Christmas Present, and Christmas Yet to Come invite each of us to examine our own lives and to see if there isn't a little Scrooge inside waiting to be transformed by the Christmas message.
This decorative edition of A Christmas Carol features a collection of whimsical illustrations by Tara Wright and includes a personal foreword by Matthew Kelly.