BEST ADVENT EVER with Matthew Kelly will help you and your fellow parishioners prepare for Christmas like never before, establish a daily habit of prayer and reflection, and rediscover the beauty and depth of the Gospels!
Note: Due to differing COVID-19 restrictions across states, we will not be mailing physical copies of BEST ADVENT EVER resources. Please download digital your resources below.
Bulletin and Newsletter Announcements
Announcements are available in different sizes for you to use in your parish bulletins and newsletters.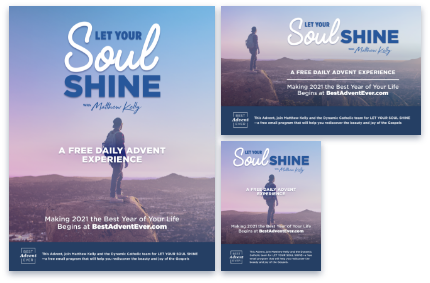 Promoting BEST ADVENT EVER during Mass can really grab your parishioners' attention and generate interest. We have found that these announcements are most effective when explicitly endorsed by the pastor or even delivered by the pastor himself.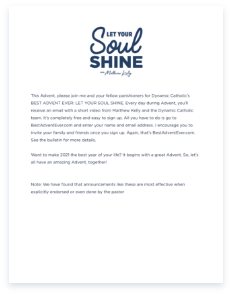 Print this 11 x 17" poster to hang at your parish or even at restaurants and community areas in your town.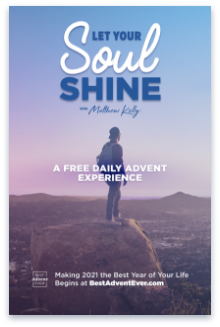 Share what you're doing for Advent this year—and invite your friends, followers, and connections to sign up! Use #LetYourSoulShine, #BestAdventEver and #Christmas2020 in your posts.
You can share these images on any social media platform.