Top 3 Takeaways from the Annual Catholic Survey!
What does the largest survey of Catholics ever have to teach us? Watch this special video to discover three key insights gained from last year's survey.
What Makes This
Survey Different?
Unprecedented Scale: We aren't using a sample of 200 people to make projections that speak for all 77 million Catholics in America. It's time to get a full picture of the Church and every Catholic is essential to that picture—so we're sending it out to as many people as we can.
We'll identify trends and changes over time by asking the same core questions every year.
No matter what stage of your faith journey you are in, your voice will be heard.
In less than a minute, you can offer input on a variety of key topics.
Claim Your Free 6-Pack of Holy Moments!
Whether you took the survey last year or it's your first time, when you take the 2022 survey you get access to six free copies of Matthew Kelly's new book Holy Moments (all you pay is shipping). Share the book with those closest to you and unleash a tidal wave of goodness in their lives!
*Items are Free + Shipping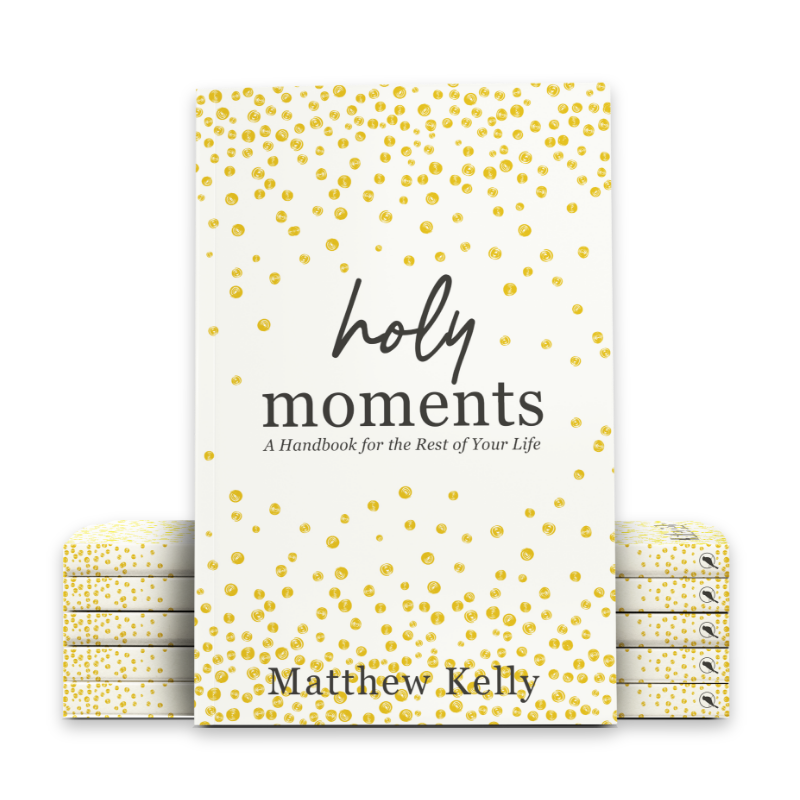 Sign Up To Learn More
about the Holy
Moments Movement
Share with your friends!
Or share using this link:
Copied to clipboard!