The Ambassador's Club is a group of passionate people who are doing something big and bold to re-energize the Catholic Church in America. They are people just like you. And they give $10 a month to make everything we do possible.
Their support is transforming lives and helping millions rediscover the genius of Catholicism. We invite you to join them.
Benefits of Being an Ambassador
Members of The Ambassador's Club enjoy a range of benefits designed to help them grow spiritually.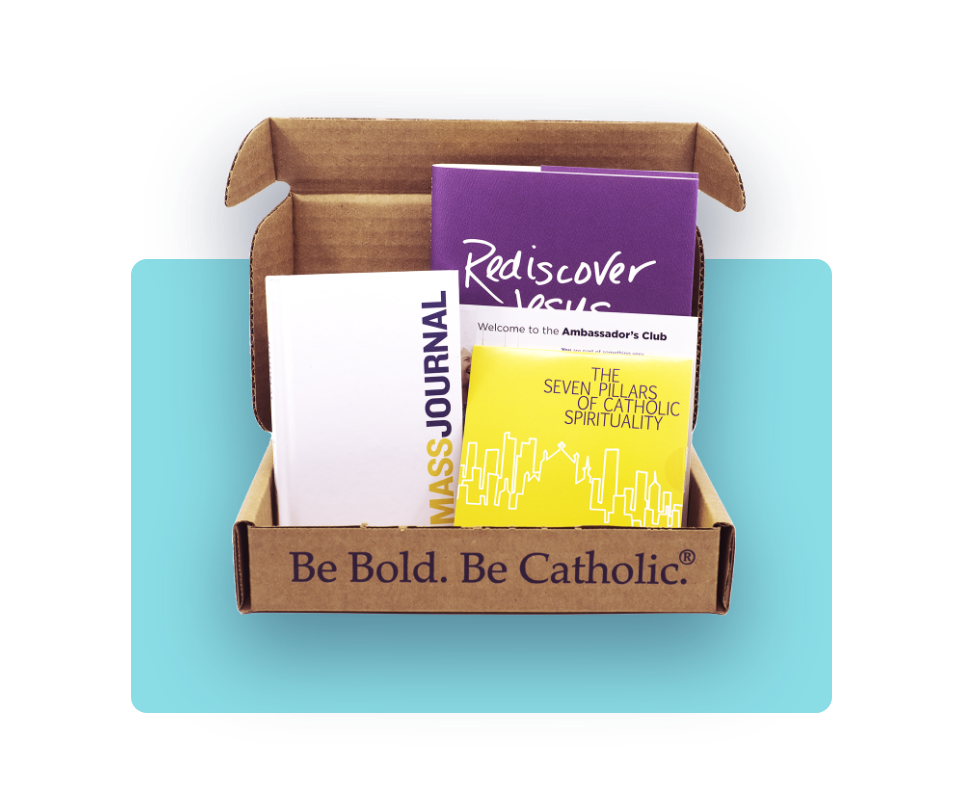 A Welcome Package that includes a hardcover copy of Rediscover Jesus.
Access to monthly spiritual coaching calls with Matthew Kelly and Dr. Allen Hunt.
Complimentary copies of various Dynamic Catholic resources.
Exclusive, early access to Dynamic Catholic events, pilgrimages, book releases and program launches.
Select Your Monthly Donation Amount
The Dynamic Catholic Institute is a 501(c)(3) non-profit organization. Your gifts are tax deductible.
Already an Ambassador
and want to increase your monthly gift?