Don't Be a Consumer.
Be a Disciple.
A Free Daily Lenten Experience with Matthew Kelly
Still BEST LENT EVER—Just Even Better
This year…for the first time ever…we're offering you TWO options for BEST LENT EVER.
Every day, you will receive two short, practical and inspiring videos in your inbox, each representing a pathway leading toward a better version of you and a closer relationship with God.
Why did we double up? Well, the world has changed. You've changed. And in order to offer a truly transformative experience, we developed two pathways designed specifically to meet you where you are, no matter where you are in your spiritual journey.
Have Your BEST LENT EVER!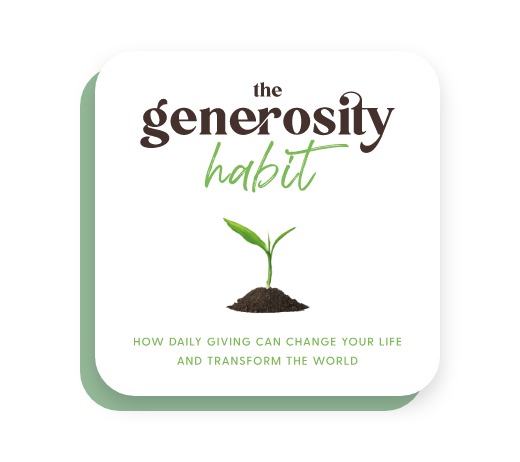 You are called to live a life of staggering generosity. Most of us think a generous life requires money and things. But it doesn't.
The Generosity Habit will prove it to you. You'll be challenged to think about and live out generosity in powerful new ways…and encouraged to meet the most generous version of you!
The Generosity Habit is also the only program out there that you'll be proud to share with friends and family who are disengaged or haven't returned to Mass. Generosity is at the core of Lent, but it also invites us to deeper living, no matter where we are on our spiritual journey. And it always leads back to God—even if we don't know it's happening.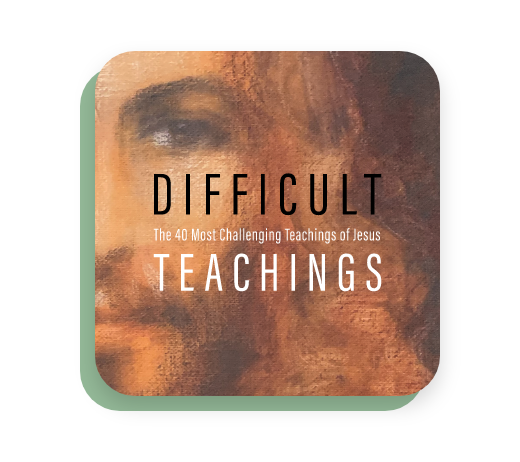 The 40 Most Challenging Teachings of Jesus
What would happen if you tried to live just one of Jesus' teachings fully?
We tend to ignore, avoid or downplay some of Jesus' teachings depending on their degree of difficulty. But often these are the very teachings that have the greatest power to transform our lives…if we let them.
Difficult Teachings will deepen your daily experience of God and challenge you to live the Gospel more fully. It's impossible to face these teachings head-on and not grow closer to the best-version-of-you.
Know someone who's open to rediscovering the life and teachings of Jesus? Then this is the perfect pathway for you to journey on together!
It's super easy and quick. All we need is your name and email address.
You'll receive short, inspirational videos each day to help you slow down, think, and connect with God.
Use the wisdom you gain to do something generous and live the Gospel each day.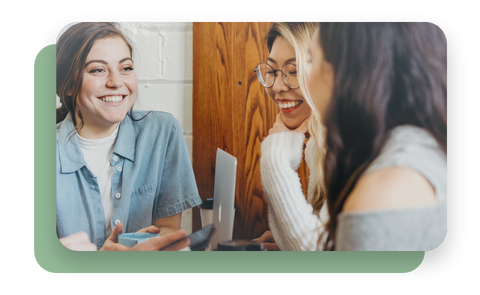 Don't Be A Consumer. Be a Disciple.
What does it mean to have your BEST LENT EVER?
In a way we can't actually answer that. Your journey and how God moves in your life will be as unique as you are. In another way though, every best Lent ever has something in common.
People who have their BEST LENT EVER aren't just consumers of this content, they're disciples of it. God wants to fill your soul, certainly, but he also wants to work through you to transform the lives of those around you.
Think of some of the people he has placed in your life. A friend who's dissatisfied and wants more from life. A spouse who's drifted from the faith. A child who's never known the spark of the divine.
This Lent, be a disciple to them. Invite them to explore the life-giving power of generosity. Or to discover a new or deeper relationship with Jesus. Whichever path will meet them where they are…be bold…offer them the chance to walk it with you.
Yep. That's right. Two programs means two incredible resources perfect for your journey this year! Oh, and did we mention that when you order either one, we will send you a FREE E-Journal. It will arrive within 1 business day.
Have Your BEST LENT EVER!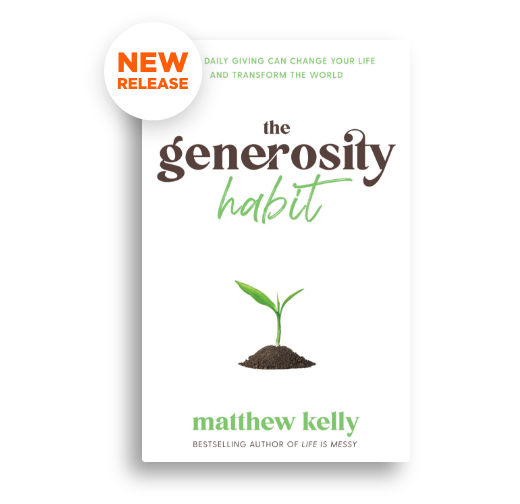 Transformation doesn't happen overnight, and it doesn't happen without support.
Allow Matthew Kelly to be your guide. This book will help you break down your old views of generosity, help you see endless new opportunities to be generous, and give you 101 creative new ways to put it all into action!
It's not just about what you give away. It's about who you become.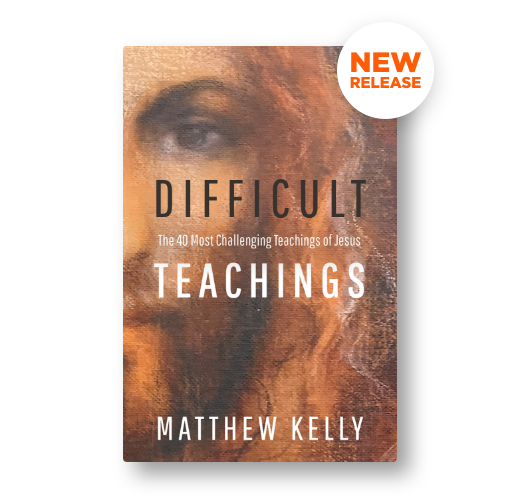 The 40 Most Challenging Teachings of Jesus
Living Jesus' most difficult teachings starts with having the time and space to explore them more deeply.
This book will allow you to sit with Jesus' greatest wisdom for humanity, see his most stunning advice in a new light, and discover the personal challenge he has for you and your life.
Are you ready to let Jesus guide you toward the best-version-of-yourself like never before?
*This option is available for pre-order and will arrive in early May.