With Matthew Kelly's BEST LENT EVER you, your fellow parishioners, and your loved ones will experience Lent like never before. Follow along with daily reflection videos from Matthew Kelly, inspired by his new book I Heard God Laugh, and deepen your prayer life while preparing for the celebration of Easter!
Bulletin and Newsletter Announcements
If you'd like to place announcements for BEST LENT EVER in your parish newsletters and bulletins, you can download announcements in various sizes here.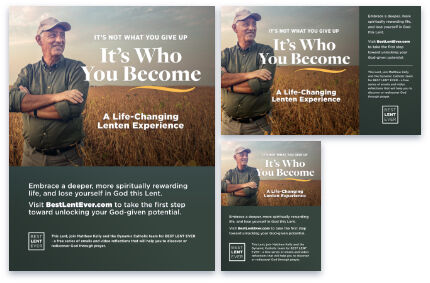 If you'd like to take it a step further, talking about BEST LENT EVER during the homily or parish announcements is a great way to generate interest and grab your parishioners' attention. Ask your pastor if he'd be willing to endorse the program or even deliver the message himself; we've found that this is the most effective way of making people comfortable enough to give the program a try.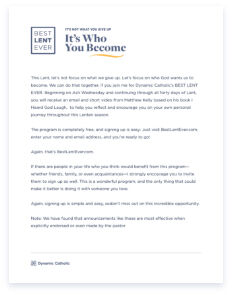 Download this 11 x 17" poster to share via email, social media, or even your own blog! Or print it out and hang it up around your parish, local businesses, and other popular spots in your community.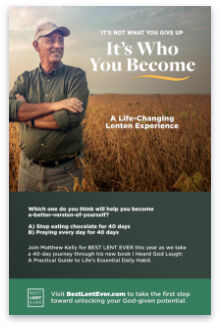 These images are perfect for getting the word out about what you're doing this Lent and why your friends, followers, and connections should get involved, too. Digital access to the program has never been easier, and you can share these images on any social media platform you like.
Make sure to tag #BestLentEver, #IHeardGodLaugh, and #Lent2021 in your posts!