Total Pilgrimage Cost Starts at $3,915. Place your $500 nonrefundable deposit today!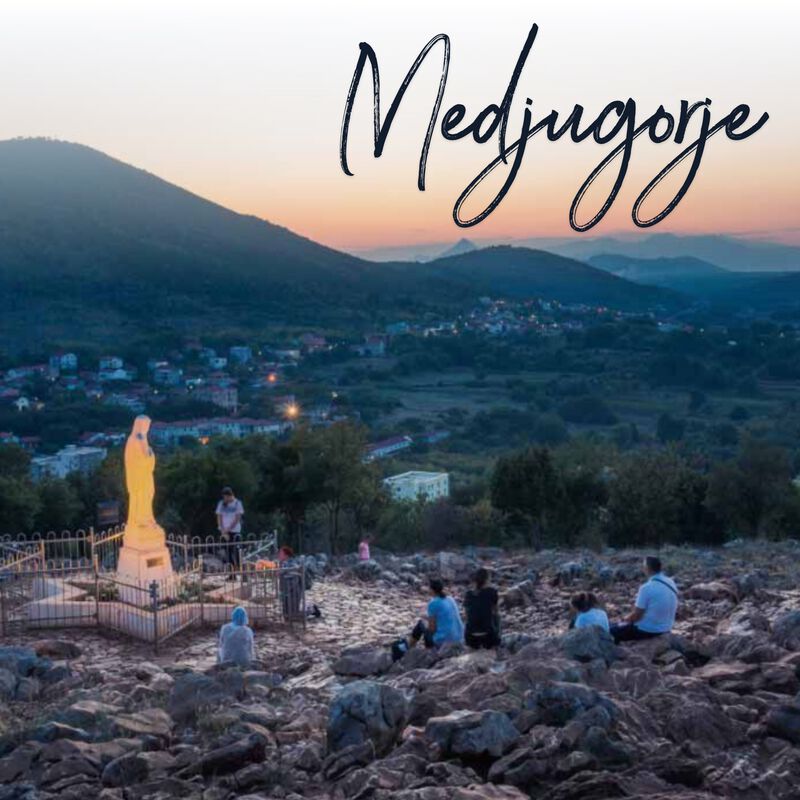 Join Dynamic Catholic on a pilgrimage that explores the Mysteries of Medjugorje.
Learn more about travel insurance here
Prices starting at: $3,915. Your $500 purchase covers your Registration and Non-Refundable Deposit.
Starting Price: Travel insurance cost is based on the total cost of your pilgrimage and the remaining amount will be included in your final invoice.
Cancel for Any Reason insurance can only be purchased at the time of booking and must be paid with the deposit.
See Pilgrimages Terms & Conditions
Description
About the Pilgrimage
Experience the Mysteries of Medjugorje
Visit this beautiful town and historical village in Bosnia and Herzegovina where six young children (now adults) reported to have witnessed visions of the Blessed Virgin Mary, beginning in 1981. The mystical town of Medjugorje has just become an officially authorized pilgrimage by the Vatican in 2019!
Day 1
Depart United States
You Are Now a Pilgrim!
Your pilgrimage begins with an overnight flight to Medjugorje. Dinner and breakfast will be served on board the flight.
Day 2
Arrive in Medjugorje
Your First Mystery: Mass
You will be transported to your hotel to unpack and relax. Celebrate Mass, enjoy dinner and overnight.
Days 3-8
Experiencing Medjugorje
Let the Self-Transformation Begin!
The most beautiful features of Medjugorje are its simplicity and peace. A local guide will accompany your group throughout your stay in the village. Some activities that you will enjoy on this pilgrimage are:
Attending daily mass at St. James Church.
Climbing Apparition Hill: This mountainous hill is where the visionaries first encountered Our Lady. At the base of this hill is a blue cross, where it is said that Our Lady appeared to the children while they hid from the communist police in the early days of the reported apparitions.
Climbing Mt. Krizevac (Cross Mountain): In 1933, the villagers built a 30' high cross atop a mountain to commemorate Jesus' passion and death on the cross. Your group will have the opportunity to climb this mountain and venerate this very cross.
Praying the Rosary: Each evening, your group will join the villagers and fellow pilgrims of Medjugorje in saying the rosary, as all anxiously await 6:40 PM, the reported arrival time of Our Lady to the visionaries. Remain at St. James Church and attend the Croatian mass and Blessing of the Sick.
Adoration of the Blessed Sacrament: You will have the opportunity to adore the Blessed Sacrament at the altar outside of St. James Church.
Meetings with the Visionaries: Pending their availability, your guide will arrange meetings with the visionaries at their homes.
Visiting the Community of Cenacolo: You will have the opportunity to visit the community of Cenacolo, founded by the Sisters of Charity, for young men and women who have taken a wrong path and are on the road to recovery. You will be able to listen to their inspirational words about their journeys back to Jesus Christ.
Praying at the Statue of the Risen Christ: The bronze statue of the Risen Christ is located on the grounds of St. James Church. Many pilgrims sit and pray on the benches surrounding this peaceful statue. This statue miraculously seeps droplets of water at all times of the day out of Christ's right knee.
Day 9
Depart Medjugorje
Return Home, Renewed & Refreshed!
Say "zbogom" and revel in the memories as the bus transports you to the airport for your flight home.
Please note that for a number of reasons beyond our control or because new opportunities emerge, the schedule and itinerary can change.
Your Trip Includes
Round trip airfare

Prices will vary slightly based on departure airport.
If you want to book your own airfare, Land Only option is available for $1,853

Accommodations at first-class hotels (or similar)
Transfers by private coach
Breakfast, lunch, and dinner daily
Glass of wine and mineral water with all dinners
Transportation by air-conditioned motor coach with free Wi-Fi
Assistance of professional local guides throughout the trip
Sightseeing and admissions fees
Headsets for additional sightseeing
Arrangements for daily Mass and spiritual activities
Luggage handling (1 piece per person)
Dynamic Catholic logoed flight bag and portfolio of all travel documents
Tips for guides and drivers
Optional
Single Supplement* - $443
Business class Upgrade - $1,750 (one way)
Travel Insurance - Varies based on total cost
For more information, contact pilgrimages@dynamiccatholic.com, or Evelyn Garcia at (859) 980-1337.

*limited availability
Join Us!
Meet the Pilgrimage Team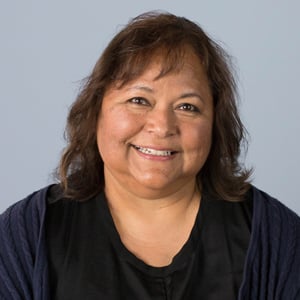 Evie Garcia
Pilgrimage Coordinator