No Regrets Program Pack (Backorder)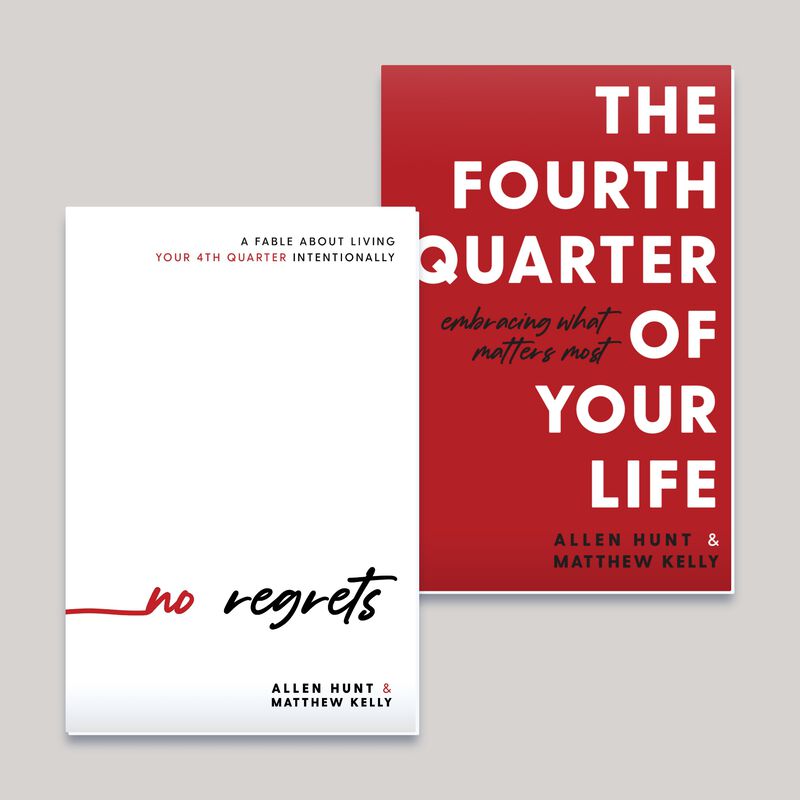 No matter what quarter of life you find yourself in, you will be inspired, moved, and encouraged to make the most of the one life you've been given.
To order individual hardcovers or workbooks click here.
The Fourth Quarter of Your Life workbook is currently on backorder, so we cannot fulfill orders for the No Regrets Program Pack at this time.
Program Packs should begin shipping again in late February or early March.
Shipping Cost(s) Per Pack:
Free Shipping for US Orders
$14 for Canadian Orders