Poster: Son & Daughter of a King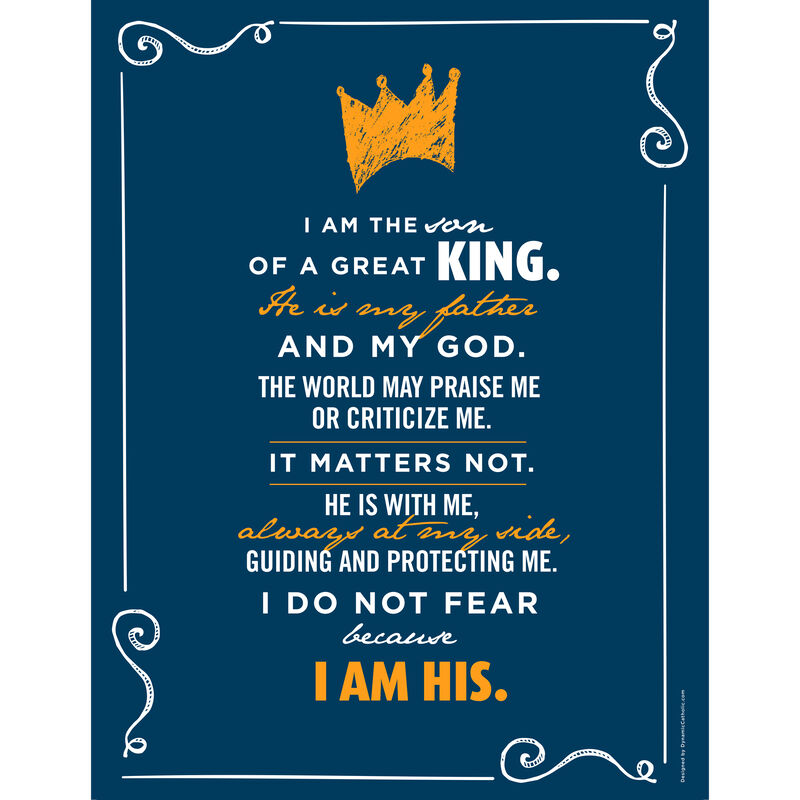 Remind your son that God is always with him with this uniquely designed inspirational poster. Poster size: 18" x 24"
Description
I am the son
of a great king.
He is my father
and my God.
The world may praise me or criticize me.
It matters not
He is with me
always at my side,
Guiding and protecting me.
I do not fear
because
I am His.

You May Also Like