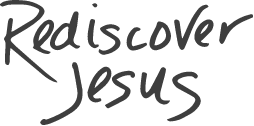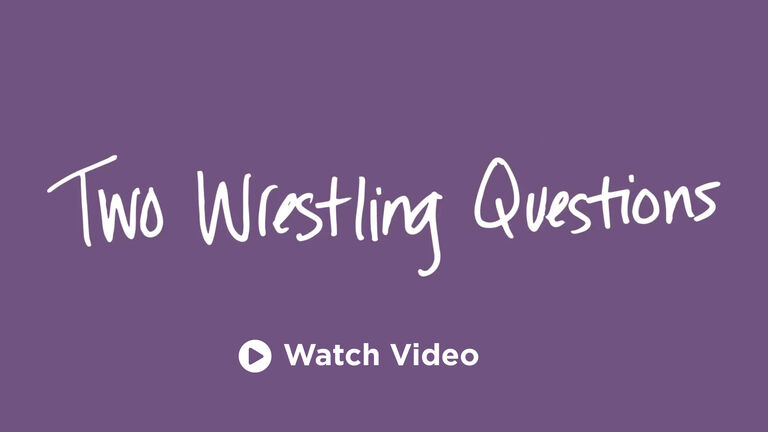 View Video Transcript:
English
|
Spanish
Transcript
In our lives and in our spiritual journeys there are so many questions that pop up, but there are constantly two questions that are wrestling in each and every single one of our hearts. And those two questions are, what do I want? And, what does God want? And we have this incredible desire for happiness, and so when the world says the meaning of life is to get what you want, and when you get what you want then you'll be happy, we think, "Okay, when I get what I want I'll be happy. When I get what I want I'll be fulfilled, I'll be satisfied. I won't feel so empty inside." And so we do chase what we want but at some point we do realize life's not about getting what you want. And if you really reflect upon it, there are so many times in your life where you got what you wanted and it didn't actually make you happy. You got what you wanted but it didn't last. When we're little kids we think, "Wow, if I get that bike I will be happy forever." But we get the little bike and it fades, right? Two days later or a week later, we want something else. Life's not about getting what you want. And the sooner we work that out the better.
And if we explore the question, what does God want? Which freaks us out sometimes, right? It's a scary question for selfish people. And we tend to be pretty selfish a lot of the time. And so when we really think about the question, okay, what does God want? It can be a frightening reality. But once we get beyond that initial fear and we go deep into the question, what we realize is that we want-- deep down, we want what God wants. That's the transformation of a saintly life, is when we realize, 'Hey, God's got a better plan. God wants better things for me than I even want for myself. I'm going to start chasing this question, what does God want?"
Transcript (Español)
En nuestra vida y en nuestro camino espiritual surgen muchas preguntas, pero hay dos que con las que nos debatimos constantemente. Y estas preguntas son: ¿Qué quiero yo? y ¿qué quiere Dios? Todos tenemos este profundo deseo de ser felices, y cuando el mundo nos dice que el sentido de la vida es obtener lo que queremos, y que cuando obtenemos lo que queremos entonces somos felices, entonces pensamos: «Bueno, cuando obtenga lo que quiero seré feliz y me sentiré pleno y satisfecho, y no me sentiré tan vacío por dentro». Y entonces buscamos lo que queremos, pero en algún momento nos damos cuenta de que el sentido de la vida no consiste en obtener lo que queremos. Y si realmente reflexionas, descubres que muchas veces en tu vida el obtener lo que querías, no te hizo feliz. Conseguiste lo que querías, pero esa satisfacción no duró mucho tiempo. Cuando somos niños pensamos: «Si me dan esa bicicleta, seré feliz por siempre». Pero conseguimos la bicicleta y la felicidad se desvanece, ¿verdad? Dos días después o una semana después, queremos algo más. La vida no se trata de obtener lo que quieres, y cuanto antes entendamos esto, mejor.
Y si exploramos la pregunta: ¿Qué quiere Dios? Nos puede asustar, ¿verdad? Es una pregunta aterradora para las personas egoístas. Y frecuentemente tendemos a ser bastante egoístas. Por eso cuando realmente nos preguntamos ¿qué quiere Dios?, la respuesta puede ser inquietante. Pero una vez que superamos ese miedo inicial y profundizamos en la pregunta, podemos darnos cuenta de que, en el fondo, realmente anhelamos lo que quiere Dios. Esa es la transformación a una vida santa, es cuando me doy cuenta de que el plan de Dios es superior al mío y que Él quiere cosas mejores de las que yo quiero. De tal manera que empezaré a plantearme seriamente ¿qué quiere Dios?
Get The Book That Inspired The Program — For Free!
Today's reflection content is taken from Chapter 35 of Matthew Kelly's book: Rediscover Jesus