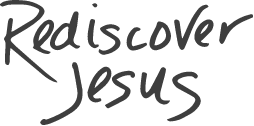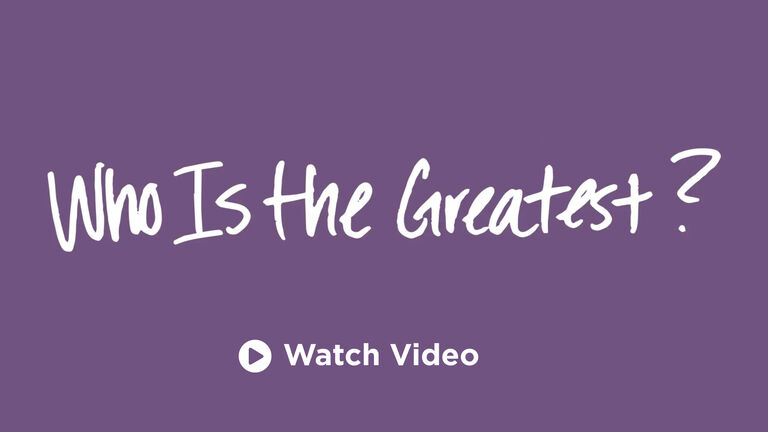 View Video Transcript:
English
|
Spanish
Transcript
When Jesus came into the world, everything and everyone only had value in as much as they could make the state great and powerful. So when the disciples came to Jesus and said, "Who's the greatest?" and Jesus said, "Unless you become like these little children, you cannot enter the Kingdom of Heaven," He was turning their whole worldview upside down. I think about my own children, and I think about how, in a modern culture, it's so easy to become confused about our identity, to lose that understanding that we are children of God, in fact, so easy that many, many people never really fully develop that identity. Do you think of yourself as a child of God? When someone asks you, "Well, who are you?" or "What do you do?" or "What's important to you?" very often we say, "Well, this is what I do and this is where I live," but we don't necessarily think of ourselves as children of God. It takes a daily reminder to realize that we are children of God, to realize that we have great blessings because we're children of God, to realize that we have great responsibilities because we're children of God, and to realize that - you know what? - we can trust God. God's got a great plan for us. We can trust God, and sometimes we don't. In fact, often we don't. How much do we trust God? Because not to trust God is insanity, but very often, that's the position we take. And so, as we rediscover Jesus, it's an invitation to trust God in ways we never have before.
Transcript (Español)
Cuando Jesús vino al mundo, las cosas y las personas solo tenían valor en la medida en que pudieran hacer que el Estado fuera grande y poderoso. Así que cuando los discípulos se acercaron a Jesús y le preguntaron: «¿Quién es el más grande en el Reino de los Cielos?» y Jesús dijo: «En verdad les digo, si no cambian y no llegan a ser como niños, nunca entrarán en el Reino de los Cielos», Él estaba dándole un giro completo a su visión de mundo. Pienso en mis propios hijos, y pienso cómo, en esta cultura moderna es tan fácil confundirse respecto a nuestra identidad, perder ese entendimiento de que somos hijos de Dios, de hecho, es tan fácil que mucha, mucha gente nunca desarrolla plenamente esa identidad. ¿Piensas en ti mismo como un hijo de Dios? Cuando alguien te pregunta: –Entonces, ¿quién eres tú?, o ¿qué haces tú?, o ¿qué es importante para ti? –Muy a menudo decimos–: Bueno, esto es lo que hago o este es el lugar en dónde vivo. Pero no necesariamente pensamos en nosotros como hijos de Dios. Necesitamos recordárnoslo a diario para permanecer conscientes de que somos hijos de Dios, para darnos cuenta de que tenemos grandes bendiciones por ser hijos de Dios, para reconocer que tenemos grandes responsabilidades por ser hijos de Dios, y para percatarnos de… ¿sabes de qué? De que podemos confiar en Dios. Dios tiene un grandioso plan para nosotros. Podemos confiar en Dios y algunas veces no lo hacemos. De hecho, con gran frecuencia no lo hacemos. ¿Cuánto confías en Dios? Porque no confiar en Dios es una locura, pero muy a menudo, es la posición que tomamos. Por eso, mientras redescubrimos a Jesús, aceptemos la invitación de confiar en Dios de maneras en que nunca antes lo habíamos hecho.
Get The Book That Inspired The Program — For Free!
Today's reflection content is taken from Chapter 13 of Matthew Kelly's book: Rediscover Jesus