El Camino de Santiago 2022
Total Pilgrimage Cost Starts at $5,068. Place your $500 nonrefundable deposit today!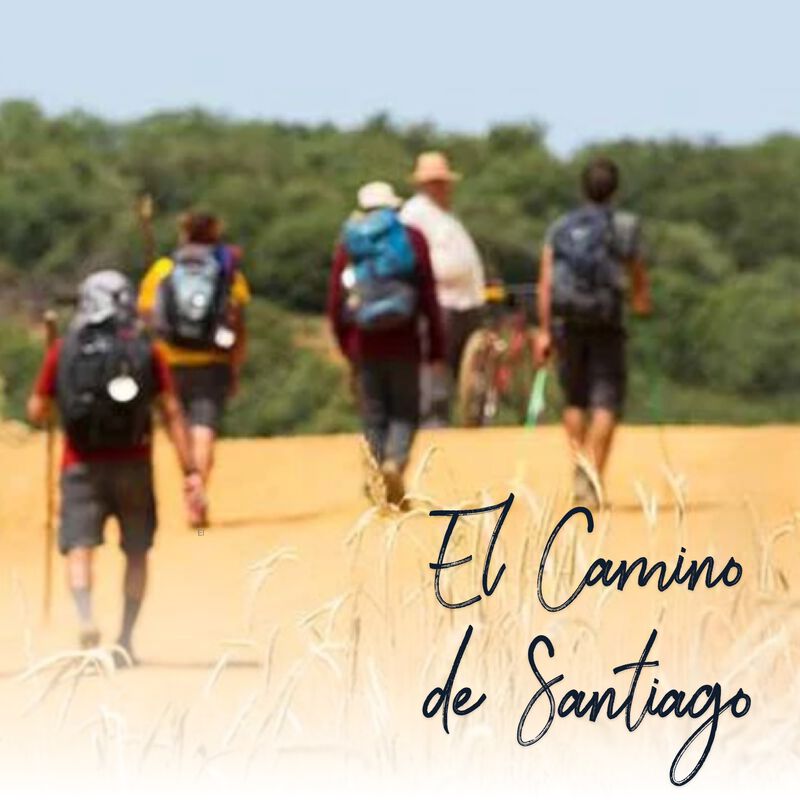 Join us on an epic, 75-mile walking pilgrimage to Santiago de Compostela that will transform your life.
Learn more about travel insurance here
.
Prices starting at: $5,068. Your $500 purchase covers your Registration and Non-Refundable Deposit.
Starting Price: Travel insurance cost is based on the total cost of your pilgrimage and the remaining amount will be included in your final invoice.
Cancel for Any Reason insurance can only be purchased at the time of booking and must be paid with the deposit.
See Pilgrimages Terms & Conditions
Description
About the Pilgrimage
The Way of St. James
Every year, hundreds of thousands of people walk the Camino. Now it's your turn. Whatever your motivation, Dynamic Catholic will give you an unforgettable experience that will challenge your body, mind, and soul.
Day 1
Depart United States
Your pilgrimage begins with an overnight flight to Madrid. Dinner and breakfast will be served on board.
Day 2
Arrive in Madrid
You will be transported to your hotel to check in and unpack. Join the other pilgrims on a short walking tour of Spain's capital city. Dinner will be at the hotel. Our walking begins tomorrow!
Day 3
Walk 3 miles / 4.8 km
Transfer to Foncebadón to begin our walk. Pause at the Iron Cross before arriving in O Cebrerio, a breathtaking mountain village. End the day in Sarria with dinner and overnight.
Day 4
Walk 14.3 miles / 22.88 km
Pick up your Pilgrim Passport and set out for Portomarín. See the Church of St. John of Jerusalem. Enjoy dinner and overnight in Portomarín, a town on the Miño River.
Day 5
Walk 15 miles / 24 km
Walk through fields, forests, and granaries to Palas de Rei. Explore the town, or visit the Monastery of Vilar de Donas. Dinner and overnight will be in Palas de Rei.
Day 6
Walk 18 miles / 28.8 km
On the way to Arzúa we will stop in Melide, visit 3 historic churches, pass through the province of A Coruña, and cross the Iso River. Dinner and overnight will be Arzúa.
Day 7
Rest
Just like God rested on the seventh day, we will take a break. After Mass, spend time reflecting on your journey so far and enjoy the day in carefree timelessness. Dinner and overnight in Arzúa.
Day 8
Walk 11 miles / 17.6 km
On the way to Arca O Pino we will stop for a picnic lunch. Explore Arca O Pino, including an optional visit to the Monastery of Sobrado. Enjoy dinner and overnight.
Day 9
Walk 14 miles / 22.4 km
Eat a picnic lunch on Monte del Gozo before arriving in Santiago de Compostela! Check in to the hotel and explore the capital city. Dinner and overnight in Santiago.
Day 10
Santiago de Compostela
Celebrate Mass at the Cathedral of Santiago de Compostela. See the statue of St. James and the crypt with St. James' relics. Tour and explore the city. Dinner and overnight.
Day 11
Depart Santiago de Compostela
Say "hasta luego," and revel in the memories as the bus transports you to the airport for your flight home.
Please note that for a number of reasons beyond our control or because new opportunities emerge, the schedule and itinerary can change.
Prices starting at: $5,068
*Save your spot! Register today with a $500.00 non-refundable deposit.
Your Trip Includes
Round-trip airfare

Price will vary slightly based on departure airport.
If you wish to book your own airfare Land Only option is available for $4,629.

Accommodations at first-class hotels (or similar)
Breakfast and dinner daily; lunch on walking days
Transportation by air-conditioned motor coach
Sightseeing and admissions fees
Assistance available to pilgrims who are unable to complete any leg of the journey
Opportunities for daily Mass
Tips for guides and drivers
Optional
Single Supplement $799
Business class Upgrade - $1,750 (one way)
Travel Insurance - Varies based on total cost
For more information, contact pilgrimages@dynamiccatholic.com, or Evelyn Garcia at (859) 980-1337.

*limited availability
Meet the Pilgrimage Team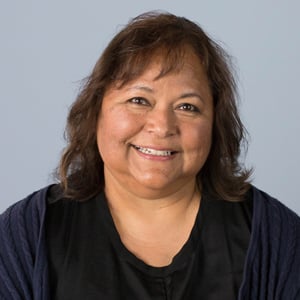 Evie Garcia
Pilgrimage Coordinator