Step back from your everyday life and experience your faith in a whole new way.
Discover the miracle of Our Lady of Fatima, walk one of the oldest Christian pilgrimage routes, stand in the room where Jesus celebrated the Last Supper—with six destinations, you'll find inspiration and rediscover your faith like never before!
---
Fatima, Lourdes, and Avila
Marian Apparitions in Europe
Traverse the holy grounds of the Sanctuary of Fatima, built on the site where Mary appeared to three shepherd children in the early twentieth century. Dip your hand - or immerse yourself - in the healing waters at the Sanctuary of Our Lady of Lourdes. See where St. Teresa of Avila lived, wrote, and heard the voice of God.
Join Dr. Allen Hunt as you journey in the Footsteps of Pope Francis and St. Francis.
St. Peter's Basilica, the Sistine Chapel, the Vatican Museums, an audience with the pope, the tombs of St. Peter and St. John Paul II, and a trip to Assisi. This pilgrimage will take you to places and give you experiences unlike any other trip you've been on.
The Way of St. James Pilgrimage in Spain
El Camino de Santiago is one of the oldest Christian pilgrimage routes in the world. But it's more than just a road. It is an opportunity to reflect on life, go on an adventure, exercise, make new friends, listen to the voice of God, and experience nature's beauty. The journey is as important as the destination.
There are many roads that lead to the shrine of St. James, but each offers something different. As you travel through the tranquil woods, farmland, peaceful hamlets, and gorgeous riverside towns of Portugal, you'll have a unique opportunity–an opportunity to deeply reflect on your faith on one of the oldest Christian pilgrimages in the world!
Join Dr. Allen Hunt as you journey in the Footsteps of St. Paul.
Greece is best known for its ancient beauty, mythology, and architecture that have stood the test of time. And yet, when you take a closer look, you'll notice the fingerprints of faith–especially the faith of St. Paul. A pilgrimage to Greece will help you experience the extraordinary story of one of the greatest testimonies and saints of all time.

Dynamic Catholic partners closely with 206 Tours, a leader in Catholic pilgrimages, to create life-changing experiences for thousands of pilgrims. As the premier organization for Catholic pilgrimages, 206 Tours is best suited to serve you from the moment you sign up to the day you return home safely.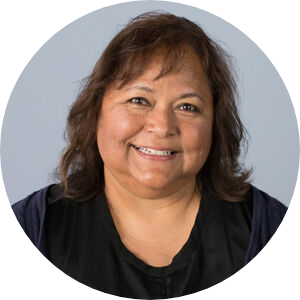 For any questions or inquiries about pilgrimages, contact Dynamic Catholic's Pilgrimage Coordinator Evelyn Garcia.
Email: evelyn.garcia@dynamiccatholic.com
Phone: (859) 980-1337