From the moment you walk through the doors, you know Dynamic Catholic is different. We have passion and purpose, contagious energy, and a spirit of generosity. We're welcoming, and we genuinely care for one another. We are following our dreams, living our faith, and on a mission to re-energize the Catholic Church in America.
We are passionate about re-energizing the Catholic Church in America. We do what it takes to get the job done. We push ourselves, even when we're tired, distracted, or just simply not in the mood. And we care deeply about inspiring people to take the next small step toward a life with God.
We are on a journey to become the-best-version-of-ourselves. We are hungry for best practices and committed to continuous learning. We seek opportunities to apply what we've learned, and we look for ways to add value to everything we do.
We see ourselves for who we really are. We see what is, but we also see what can be. We focus on understanding others—we listen first and speak second. We recognize that people are at different places on their faith journeys. And we know that God has a unique role for each of us to play in life.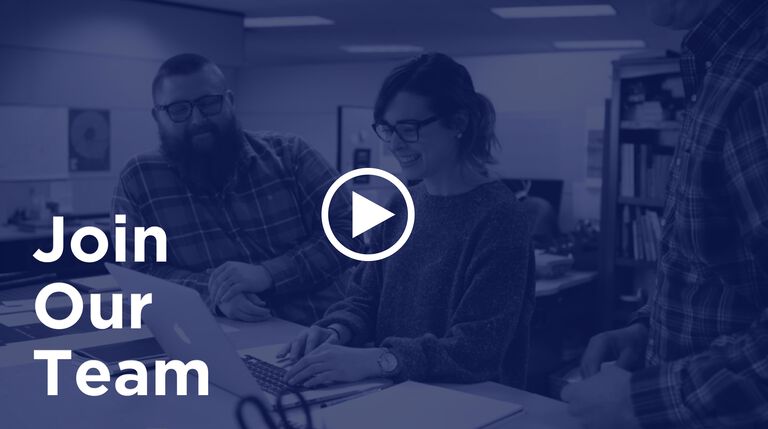 Competitive Salary and Benefits
Of all the benefits of working here, the greatest is the opportunity to do meaningful work. But we know people have to make a living, too. Dynamic Catholic aggressively compensates team members, offers dental and medical insurances, pays 100% of health insurance premiums, and more!
From our large brick building and production studio to our beautiful chapel and two-story foyer, Dynamic Catholic is unlike any other nonprofit facility. We have a workout room that is open 24/7 and a parking garage—super convenient for rainy and snowy days.
Collaborative Environment
So much of our work relies on developing healthy, constructive relationships with our fellow team members. We nurture these relationships and work harmoniously to achieve our mission.
"Dynamic Catholic offers the most meaningful work I could ever hope to find in this life."

"In many ways, purposeful work has helped me lead a purposeful life."
Chris Kaiser, Senior Development Officer

"It would be hard not to grow in a community like the one Dynamic Catholic fosters."
Elisa Kozak, Mission Team Floor Lead
Next
Can't Find What You're Looking For?
Join our Talent Network! We'll keep your information on file and inform you of any Dynamic Catholic job openings that fit your interests and qualifications.