The Ultimate Confirmation Experience
DECISION POINT is the first Confirmation program specifically developed to engage young Catholics in a meaningful conversation about the genius of Catholicism. It teaches and inspires teens to respond to God's grace, and it's changing hundreds of thousands of young lives. Today, DECISION POINT is the most used Confirmation program in America.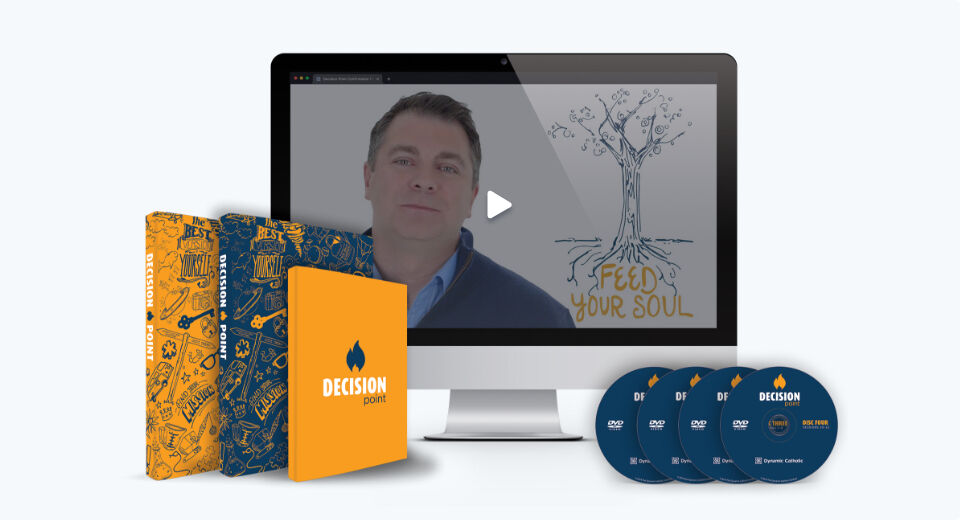 Get Your Free Program Pack Today!
DECISION POINT consists of 72 short films, a student workbook, and a leader guide. The content meets teens where they are in their everyday lives, and that's why the program is available for free.
DECISION POINT is different. It's not just different in how it looks and feels. The way we developed it was different. And it's not just different for the sake of being different. It's different for a reason. Discover why.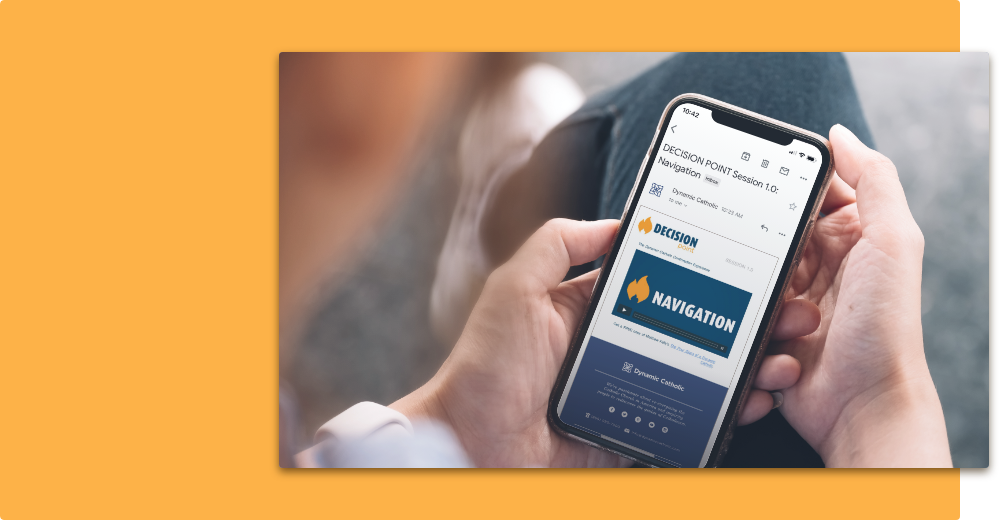 Our free DECISION POINT email program makes it easy for you to join your child on this life-changing journey.
You've never seen a Confirmation program like this.
DECISION POINT is specifically designed to speak into the everyday lives of young Catholics and to teach them why choosing Jesus and the Church matters.
Thanks to the generosity of Dynamic Catholic Ambassadors, DECISION POINT is available to every Catholic and every parish in the United States for free.
We listened to catechists and students, explored other programs, developed a program based on what we learned, and tested. Then we refined, and tested again.
New York Times bestselling author Matthew Kelly wrote the content for the student workbook and leader guide, and is featured in the 72-short films.
Today's teens live and breathe media. Amid the thousands of messages fighting for their attention, DECISION POINT's 72 short films were designed to capture teen's hearts and minds.
We've made it easy for you to download the student workbook, catch up on a session you missed, read ahead for your next class, and share the 72 short films with your family and friends—all with the click of a mouse.
Join your child on this life-changing journey with our free DECISION POINT email program. Twice a week, you'll receive the same short films your child is watching in class. It's a great way to talk to your child about his or her DECISION POINT experience.
We've created free, online leader resources to help DREs and catechists use DECISION POINT in the most effective ways. Check out the short training videos for a program overview, helpful tips, a step-by-step walk-through of Session 1, and more.