And Life is Messy is for anyone with a mess. Born from the three most devastating years of Matthew Kelly's life, it has the power to walk and talk with people in their messes and remind them of their deep spiritual needs.
Whether it replaces your Christmas card this year, you get copies for your coworkers, or you hand a book to everyone who comes to Mass this Christmas, do something life-changing for the people in your life. Order Life is Messy!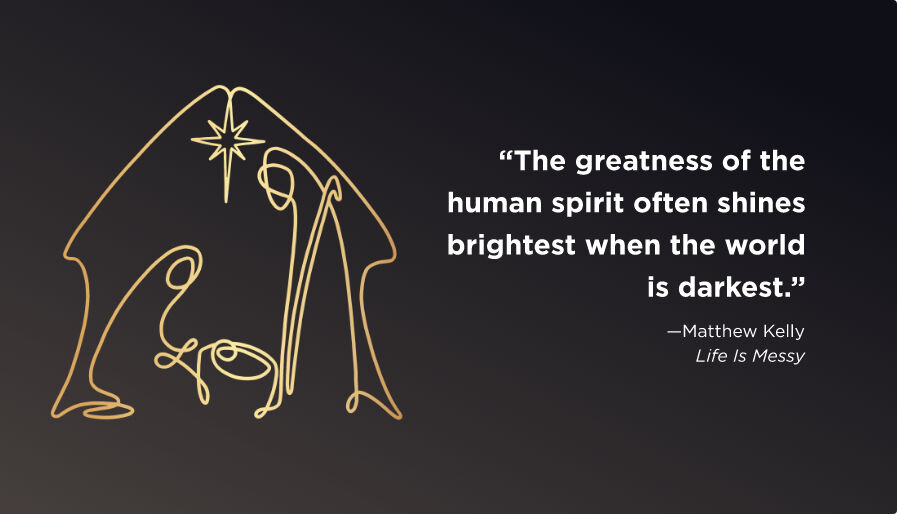 The Right Book at the Right Time
Since starting the Christmas Book Program 13 years ago, we've handed out over 30 million books. We've said it in year's past—and we meant it—but it's never been more true. This is the right book at the right time.
That's because, this year, how we respond to the messiness of people's lives will change everything. We can ignore the mess. We can avoid it. We can exhaust ourselves pretending it doesn't exist. Or we can embrace the mess. We can invite Jesus into the mess. We can have a messy little Christmas.
"All of our efforts to avoid the difficulties of life lead us away from everything that is deeply satisfying."
—Matthew Kelly | Life Is Messy
IF YOU'D LIKE ANOTHER GREAT OPTION
The Wisdom of Fulton Sheen is also available for just $1 per copy!
The Wisdom of Fulton Sheen is a beautiful collection of 365 of Fulton Sheen's most powerful quotes. As it did in his own time, Fulton Sheen's wit and wisdom will open minds, expand hearts, and feed souls. Invite others to spend next year walking and talking with Fulton Sheen!
Your books will arrive in December in time for Christmas.
"Any book which inspires us to lead a better life is a good book."
—The Wisdom of Fulton Sheen
If you want to preview either book before making your order, call our Mission Team for a free copy:
It's Not Just For Parishes!
This year, for the first time ever, we have lowered the minimum order quantity to 125. We did this so that you can invite everyone in your circle of influence to welcome Jesus into their mess this Christmas. Here are just a few ways YOU can help us maximize the impact this year:
• Sponsor books for your parish.
• Buy books for your friends and family.
• Use it as an evangelization tool. Order a case and always have books on hand to give to those who need them most!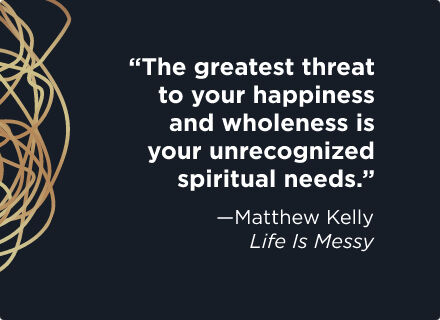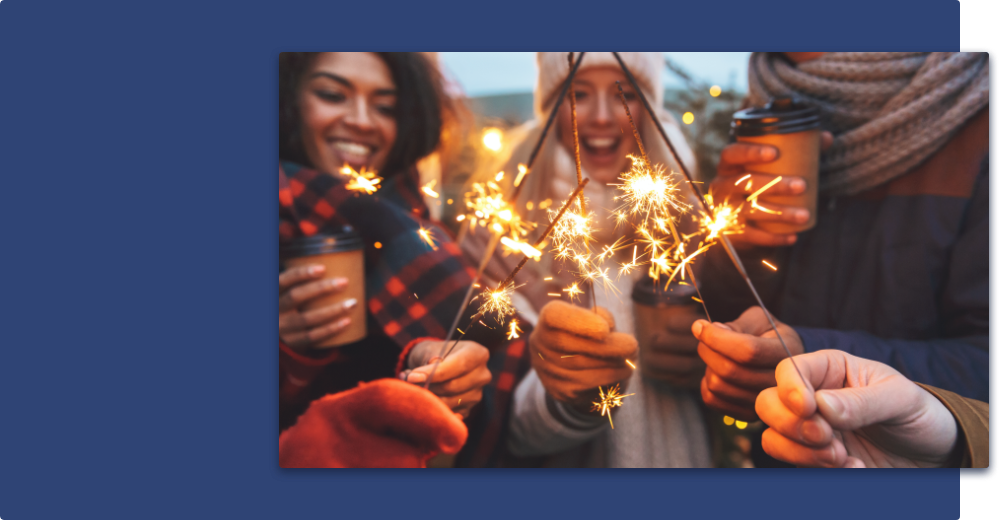 *Only featured titles are available for $1 on orders of 125 or more. Order by September 1st to guarantee your books by Christmas. We recommend that you order enough books for 75% of registered families. English and Spanish are available. Prices are for US orders only. Canada pricing is $1 per book with an additional $2 for shipping.
Why Hand Out Books at Your Parish This Christmas?
It's Effective.
This is marketing 101. Your Christmas Masses will likely have more people than any other day of the year. It's like the Super Bowl of church-going. So, we don't hand out a bunch of random books and hope it changes lives. We know the right bunch of books at the right time changes lives.
It's Easy.
Evangelization and faith formation doesn't get any easier than this. In fact, giving out one of our game-changing books this Christmas will be your largest and most effective evangelization effort this year—and all it takes is a push of a button!
It's a Great Investment.
How much would you pay to reach just one person in the middle of their messy life and bring them back to the Church? While we can't put a price on a life transformed, let's consider the financial benefits anyway. If just one 40 year old person returns to Mass regularly because of the book you hand them, at just $10 a week, they will contribute $20,800 over the rest of their life. Invest in each of your parishioners' lives and amazing things will happen.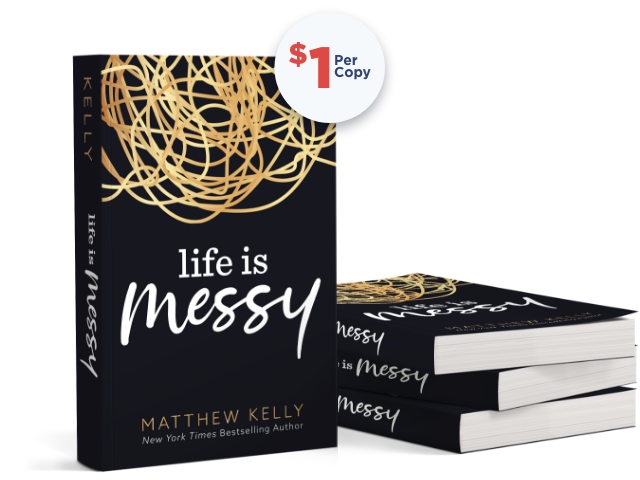 Order Life is Messy for just $1 per copy!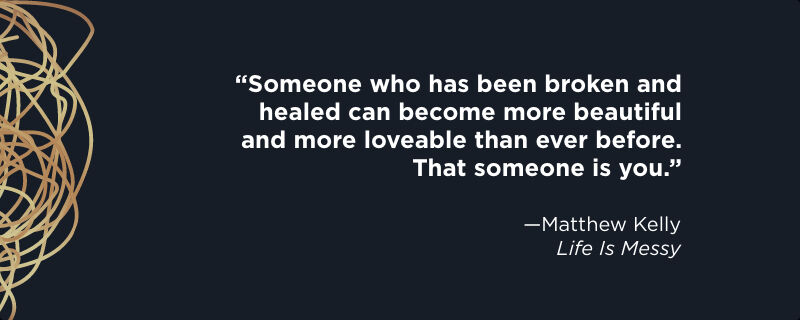 A whole mess of feedback.
"The Book Program is a wonderful way to give a gift of faith. I was touched by a book I received and wanted to pay it forward to a large group through the Book Program in hopes of touching others in the same way."
—TERRI, OH
"We have been blessed by the Book Program in our parish for the last eight years. Thank you so much to Dynamic Catholic!"
—WERNER, BRITISH COLUMBIA
"Thank you for the inspiration you have provided in my life. I have stayed with the Catholic Church because of your books."
—PAULETTE, NY