Better Together Wedding Ceremony Planner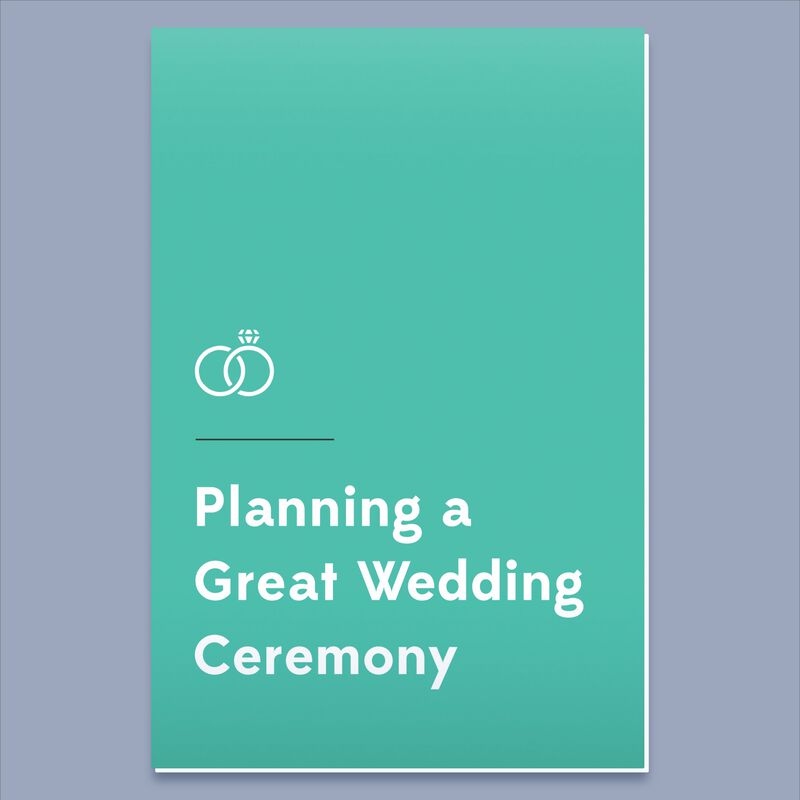 This easy-to-read, all-inclusive planner provides everything you need to make your wedding Mass or ceremony a beautiful success. If you are planning a wedding ceremony in Canada, you will need to work with your priest or deacon to select your prayers and readings.
Description
Vows, prayers, readings, and more—planning a Catholic wedding ceremony or Mass may seem overwhelming! Not with this planner. This book breaks down everything clearly for you, so you never have to wonder how things are supposed to work at a Catholic wedding or what's left for you to do. You'll be able to . . .
easily select Scripture readings and a Gospel passage that reflect your love and personality as a couple,
choose vows and prayers that are meaningful to you both,
plan how you will enter and exit the church,
submit your Mass or ceremony selections to your pastor or marriage prep coordinator using the online checklist,
keep track of who is doing what during the ceremony,
and much more!
Additionally, this book provides answers to tough questions you may have along the way, such as, Can we be validly married in the Catholic Church if one of us is not baptized? or, Can we write our own vows? This book will be an anchor in your wedding planning adventure.