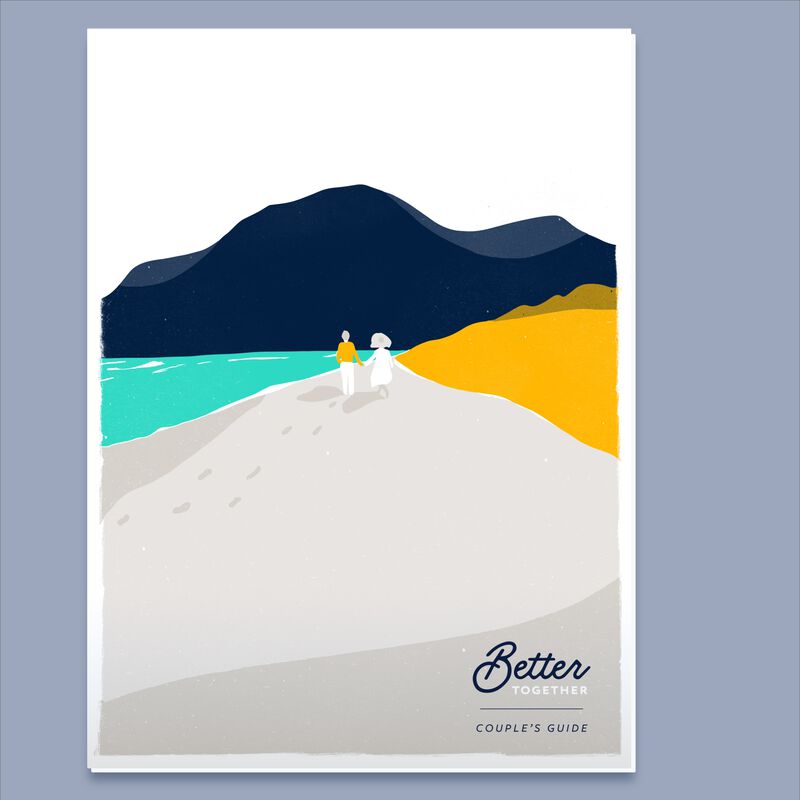 BETTER TOGETHER is a marriage program unlike any other—one that meets couples where they are and encourages and strengthens them at every step of their journey together.
To order a Program Pack click here.
Each workbook sold separately. Please select a quantity of "2" to receive two workbooks
Shipping Cost(s) Per Item on Canadian Orders:
Order 1-5: $12.95 each
Order 6+: $8.95 each
Description
There are areas in every relationship that have the power to make or break a marriage—it all depends on how couples approach them. The BETTER TOGETHER Couple's Guide is designed to help engaged and married couples navigate these topics at any point in their relationship so their marriage can thrive. Additionally, this guidebook is a companion to the BETTER TOGETHER videos and Marriage Prep and Enrichment Email Programs, so couples who are using those resources will get even more out of their experience. Filled with fun activities, pivotal questions, inspiring stories, and lots of room to write, this guidebook will prove indispensable on any couple's journey to become the-best-version-of-themselves.