A Week of Fulton Sheen Wisdom and Inspiration!
Sign up for our free seven day email program to have Venerable Fulton Sheen's wit and wisdom inspire you for the next week!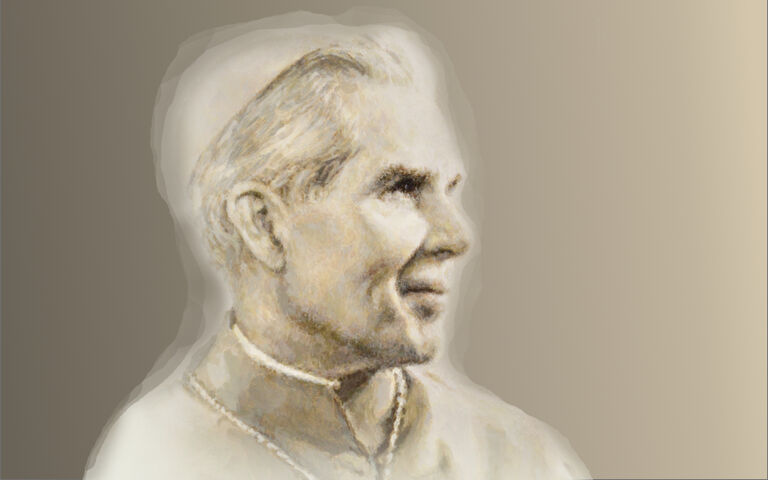 Emmy-winner. Philanthropist. Evangelist. Archbishop Fulton J. Sheen lived an extraordinary life. He pioneered the use of television to evangelize with his show Life is Worth Living—which competed with Johnny Carson's The Tonight Show for the highest ratings on TV. He raised more than $100 million for the Society for the Propagation of the Faith, which supports Catholic missions in the poorest parts of the world. He wrote over 70 books full of wisdom and showed millions that the genius of Catholicism remains relevant in the modern world. Robert Schuller looked to Bishop Sheen as a role model and friend. Martin Sheen took his name for his acting career. Baby James Fulton Engstrom was saved through his blessed intercession. Fulton Sheen inspired countless people. Now you can receive his inspiration too!
Sign up for the Fulton Sheen Email Program!
To supplement your experience:
Get ready to encounter the extraordinary Fulton Sheen!