A Handbook for the Rest of Your Life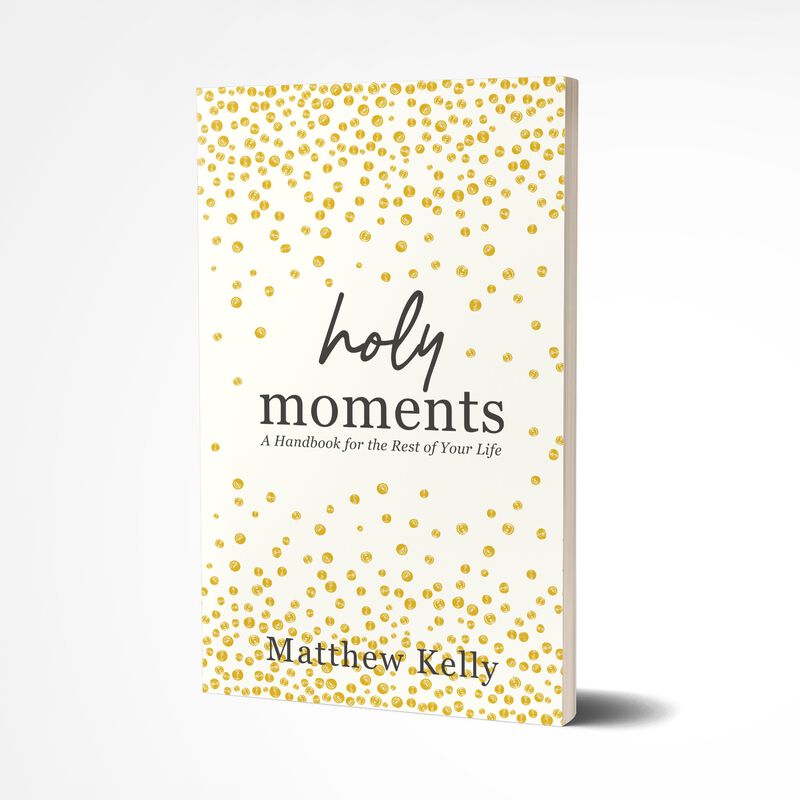 Shift the momentum in your parish or circle of influence by unleashing a tidal wave of Holy Moments! .
The minimum order quantity to qualify for $1 a copy pricing is 125 copies (in either English or Spanish).
Beyond the 125 minimum, copies are available in increments of 25. For Canadian orders, there is a $2 shipping charge per book.
Want a free six-pack of Holy Moments to share with those closest to you? (All you pay is shipping.) Order here.
Description
You have so much more to offer. You know it. You have sensed it for some time now. This sacred truth has been bubbling up in your soul. But you have never known quite what to do about it. All that is about to change. Some ideas are so powerful that simply becoming aware of them, changes our lives forever. Holy Moments is such an idea. It is profoundly simple, astonishingly practical, and once you discover it, your life will finally make sense. It's time to let Holy Moments show you what is possible. It's time to explore your soul-potential.