Matthew Kelly's new book Life is Messy is now available for pre-order!
This book is different. It's unlike any other by Matthew Kelly and it's the book we all need right now. But don't just take our word for it. Check out the incredible quotes from the book below!
Pre-order Life is Messy today and get a 25% discount. Plus, your book will ship on July 15th, a month before anyone else's!
A whole mess of inspiration.
"You cannot live a meaningful life filling your life with meaningless things."
"Simply slowing down improves almost everything in our lives."
A most beautiful question.
Based on his own heart-wrenching personal journals, Matthew Kelly shares how the worst three years of his life affected him, by exploring a most beautiful question: Can someone who has been broken be healed and become more beautiful and more lovable than ever before?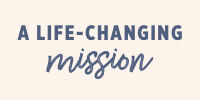 *If you are a Dynamic Catholic Ambassador, you will receive a complimentary hardcover copy of Life is Messy in the mail soon. Thank you for supporting this Mission!