A whole mess of inspiration.
"You cannot live a meaningful life filling your life with meaningless things."
"Simply slowing down improves almost everything in our lives."
A most beautiful question.
Based on his own heart-wrenching personal journals, Matthew Kelly shares how the worst three years of his life affected him, by exploring a most beautiful question: Can someone who has been broken be healed and become more beautiful and more lovable than ever before?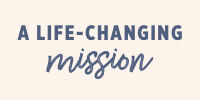 *If you are a Dynamic Catholic Ambassador, you will receive a complimentary hardcover copy of Life is Messy in the mail soon. Thank you for supporting this Mission!