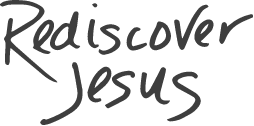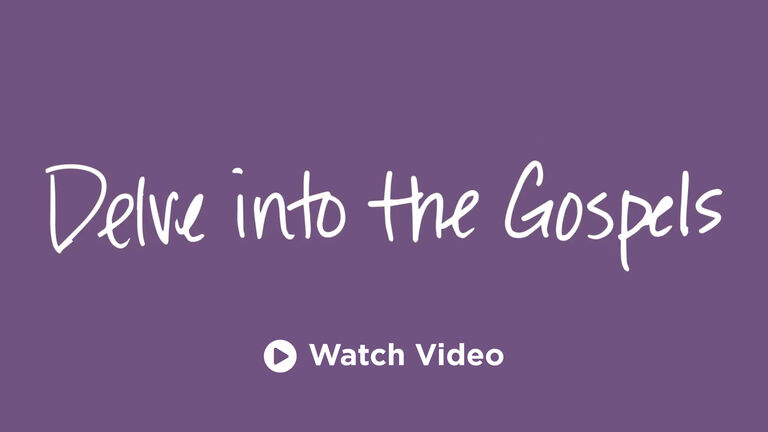 View Video Transcript:
English
|
Spanish
Transcript
I think one of the problems we have when we sincerely try to rediscover Jesus is that the most comprehensive record of Jesus, his life, his teachings, are the Gospel. And we tend to be fairly familiar with them. And that familiarity can sometimes hurt us, because we tend to skip over things rather than really delving into things. Rediscovering Jesus requires us to delve into the Gospels in a way that we haven't delved into them before. We find Jesus in the Gospels, but we also find an incredible study of humanity in the Gospels. We find all sorts of personalities. We find all sorts of people striving to become the best version of themselves, or completely ignoring the quest to become the best version of themselves. We find people who are walking with God, and we find people who are struggling to walk with God. We find people who have been walking with God for a long time, and then the whole thing just sort of blows up. They turn away from God.
I think the secret to rediscovering Jesus in the Gospels is to see ourselves in every person in the story, is to find ourselves in the Gospel, is to bring it into the present, into the now, to realize that it's not something that's far off in history. The Gospels are living. They're breathing. They're here. They're now. They're for you, like a letter from a father teaching his son or his daughter how to live a great life. And we can only fully discover it by putting ourselves in the scene, by being there, by imagining the dust on the road, by sort of seeing the sweat drip from Jesus' head, by seeing his sandals and seeing his clothes and placing ourselves there as one of the characters.
But also to read a story and then to go through every person in the story and say, "How am I like that person? How am I like that person? How am I like this other person?" or, "What can I learn from this person?" or, "What is this person in this scene, in this story which I've heard a thousand times before-- what is this person trying to teach me? What is God trying to say to me through this person at this moment in my life?" And in these ways the Gospels are always new. They're always fresh. They're always alive. And they always bring us lessons of transformation.
Transcript (Español)
Creo que uno de los problemas que tenemos cuando intentamos de verdad redescubrir a Jesús es que el registro más completo de su vida y de sus enseñanzas son los Evangelios. Y podemos decir que en general nos son bastante familiares, pero esa familiaridad puede a veces perjudicarnos pues tendemos a pasar algunas cosas por alto en lugar de profundizar en ellas. Redescubrir a Jesús requiere que profundicemos en los Evangelios de una manera en que no lo hemos hecho antes. Encontramos a Jesús en los Evangelios, pero también encontramos en el Evangelio un grandioso estudio de la humanidad. Encontramos todo tipo de personalidades. Encontramos toda clase de gente, desde aquellos que se esfuerzan por llegar a ser la mejor versión de ellos mismos hasta los que ignoran por completo la búsqueda de su mejor versión. Encontramos personas que caminan con Dios y otras a las que les cuesta hacerlo. Encontramos gente que ha caminado con Dios por mucho tiempo, y luego todo cambia repentinamente y le da la espalda a Dios.
Creo que el secreto para redescubrir a Jesús en los Evangelios es vernos a nosotros mismos en cada persona de la historia, es encontrarnos en el Evangelio, es traerlo al presente, al ahora, darnos cuenta de que no es algo lejano a nuestra propia historia. El Evangelio está vivo. Está respirando. Está aquí en este preciso momento. Es para ti, como la carta de un padre que le enseña a su hijo como vivir maravillosamente la vida. Y solo podemos descubrirlo a plenitud poniéndonos en la escena; situándonos ahí, imaginando el polvo del camino, viendo la gota de sudor en la frente de Jesús o sus sandalias y sus ropas y ubicándonos ahí, como uno de los personajes.
También lo podemos hacer al leer una historia y pasar por cada personaje preguntándonos: «¿En que me parezco a esa o a aquella persona? ¿En que me parezco a esa otra? O ¿Qué está tratando de enseñarme esa persona en este pasaje, en esta historia que he escuchado mil veces? ¿Qué es lo que Dios está intentando decirme a través de esta persona en mis circunstancias particulares de mi vida? Y de esta forma, los Evangelios son siempre nuevos. Siempre frescos. Siempre vivos. Siempre trayéndonos lecciones de transformación.
Get The Book That Inspired The Program — For Free!
Today's reflection content is taken from Chapter 25 of Matthew Kelly's book: Rediscover Jesus