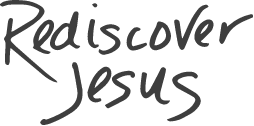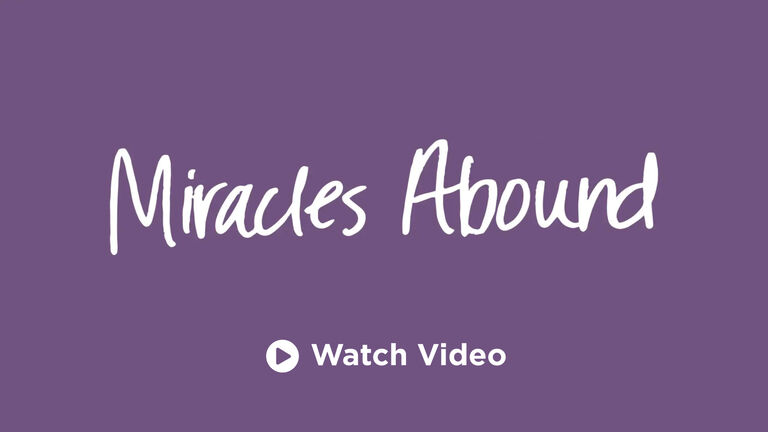 View Video Transcript:
English
|
Spanish
Transcript
Miracles were a part of Jesus' everyday life. And I think it's easy for us to say, "Oh yeah, miracles are far off in some far off distant place or only in extraordinary circumstances," or that sort of thing. But we believe that Jesus is still with us. And if miracles are a part of Jesus' everyday life, if they're just a part of who he is, then miracles continue to abound today. We're constantly surrounded by miracles but, very often, we fail to see them. As we grow spiritually, we grow an awareness and we start to see things that were always there but we didn't see them before. And one of the things we see is these miracles happening around us, happening within us, and how God wants to use us to do extraordinary things in other people's lives. And there are lots of ways that that takes place but maybe one of the most extraordinary ways is forgiveness. God forgives us. He forgives us, even though in many cases he knows we'll do it again. It's hard enough to forgive somebody for doing something but if you knew they were going to do it again, would you be able to forgive? And that's the miracle of God's love every single day in our lives.
Transcript (Español)
Los milagros eran parte de la vida cotidiana de Jesús. Y creo que es fácil para nosotros decir: «Ah sí, los milagros ocurren en lugares lejanos y solo suceden en circunstancias extraordinarias». O algo similar. Pero creemos que Jesús permanece en medio de nosotros. Y si los milagros son parte de su vida, si son parte de quién Él es, entonces los milagros continuarán abundando hoy. Estamos constantemente rodeados de milagros, pero muy a menudo no los reconocemos. Mientras crecemos espiritualmente, desarrollamos nuestra consciencia y empezamos a ver cosas que siempre estuvieron ahí pero que antes no las veíamos. Y una de esas cosas son estos milagros que suceden a nuestro alrededor, que suceden en nuestro interior y las diversas maneras en que Dios quiere usarnos para hacer cosas excepcionales en la vida de otras personas. Y esto puede ocurrir de múltiples formas, pero quizá una de las más extraordinarias es el perdón. Dios nos perdona. Él nos perdona, aun cuando en muchos casos sabe que lo haremos de nuevo. Ya es bastante difícil perdonar a alguien por algo que haya hecho, pero si supieras que lo va a hacer de nuevo, ¿serías capaz de perdonar? Y ese es el milagro del amor de Dios que se hace realidad cada día de nuestra vida.
Get The Book That Inspired The Program — For Free!
Today's reflection content is taken from Chapter 19 of Matthew Kelly's book: Rediscover Jesus