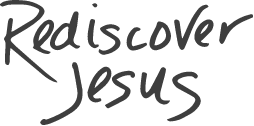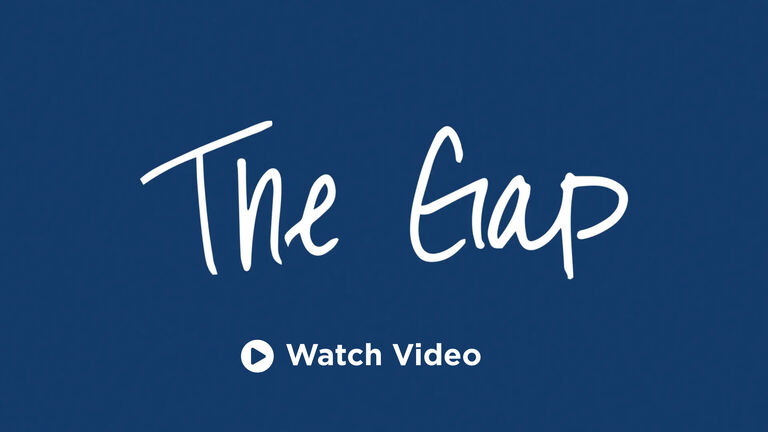 View Video Transcript:
English
|
Spanish
Transcript
I have this exercise I do at church on Sunday. After the priest reads the gospel or the deacon, I ask myself, if I just live this one gospel reading 100%, how much would my life change? I get the same answer every Sunday. Radically. My life would change radically. If I just live last Sunday's gospel 100%, my life would change radically. Not the whole gospel, not the whole New Testament, not the whole Bible, not the whole catechism, not the whole church's teachings, but if I just live last Sunday's gospel 100%, my life would change radically. There's a gap between my life and the gospel, and it's a pretty big gap. And I guess the first thing to recognize is the gap. And then we can work on God to close the gap, and we come to church on Sunday to work on the gap. We spend time reading the scriptures to work on the gap. We try to do good deeds for other people to work on the gap, to close the gap. But it's a big gap. It's a pretty big gap. And when we measure our lives against the gospel, we discover that gap. The problem is that we tend to measure our lives against a lot of other things. And when we do that, I think one of the great dangers is we can fall into the trap of thinking, "Oh. I'm a pretty good Christian. I mean compared to that person or compared to my neighbor who's doing this stupid thing or compared to these people on TV, I'm a pretty good Christian." This is the sin of comparison where we compare ourselves to something else or someone else in order to feel good about ourselves. And the real problem with this comparison is that it stops us from growing. It stops us from accepting God's invitation to grow and be transformed, to change in the beautiful and incredible ways that God wants to grow us, to change us, to transform us into that incredible person He created us to be, that best version of ourselves.
Transcript (Español)
Tengo un ejercicio que hago los domingos en misa. Después de que el sacerdote o el diácono lee el Evangelio, me pregunto: «Si tan solo pudiera vivir al cien por ciento esta lectura del Evangelio, ¿cuánto cambiaría mi vida?» Me hago la misma pregunta cada domingo. Radicalmente. Mi vida cambiaría radicalmente. No me refiero al Evangelio completo, ni a todo el Nuevo Testamento, no me refiero a toda la Biblia ni a todo el catecismo, ni a todas las enseñanzas de la Iglesia. Si solo vivo el Evangelio del domingo al cien por ciento, mi vida cambiaría radicalmente. Hay una brecha entre mi vida y el Evangelio, y es una brecha bien grande. En todo caso, supongo que lo primero que debo reconocer es que la brecha existe. Para intentar cerrarla, nos enfocamos en Dios, vamos a misa los domingos, nos sentamos a leer las Escrituras, tratamos de hacer el bien a otras personas. Todo esto lo hacemos para cerrar la brecha, pero la brecha es bastante grande, es inmensa. Y nos damos cuenta de ello cuando medimos nuestra vida con respecto al Evangelio. El problema es que tendemos a medir nuestra vida comparándola con muchas otras cosas y al hacerlo, caemos en la trampa de pensar: «Ah, yo soy un buen cristiano, quiero decir, comparado con esa persona, o con mi vecino que está haciendo esa estupidez o comparado con esa gente en la televisión, yo realmente soy un buen cristiano». Este es el pecado cuando nos comparamos con algo o alguien más para sentirnos bien sobre nosotros mismos. Y el problema medular con esta comparación es que nos impide crecer. Nos impide aceptar la invitación de Dios para crecer y ser transformados, para cambiar de la bella y asombrosa manera en que Dios quiere que lo hagamos, para crecer, para transformarnos en esa maravillosa persona que Él concibió al crearnos, esa mejor versión de nosotros mismos.
Get The Book That Inspired The Program — For Free!
Today's reflection content is taken from Chapter 24 of Matthew Kelly's book: Rediscover Jesus