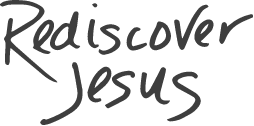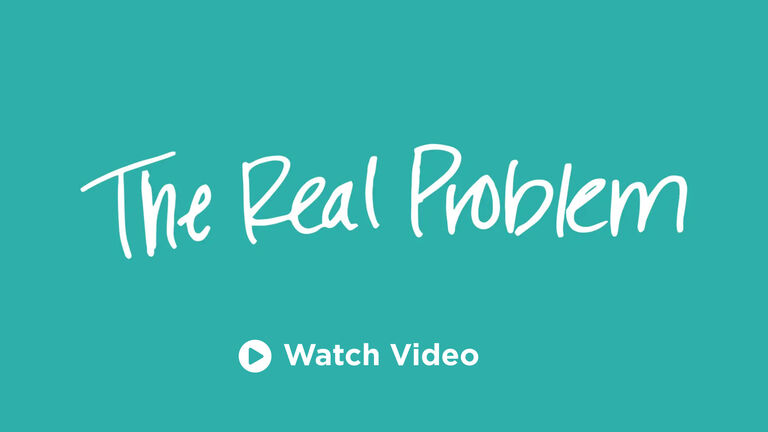 View Video Transcript:
English
|
Spanish
Transcript
If you watch the evening news and you look at it from the perspective of, say, the Ten Commandments, you realize that all the mess in our lives, all the mess in our world, is caused by turning our backs on God, turning our backs on the Ten Commandments, treating the commandments as suggestions. The danger is to say, "Oh, the problem's political. This party or that party could fix the problem." Or to say, "Well, the problem's economics. If these people had more money, then the world wouldn't be a mess." Or, "If those people had more money, then the world wouldn't be a mess." Or that the problem is education, or ignorance. "Oh, if everyone had a better education, then the world would be like some utopia."
And all of this is sort of like worldly ways of dealing with a spiritual problem. And there's no worldly solutions to spiritual problems. And the real problem? The real problem is sin. We don't spend much time talking about the real problem. In fact, we talk very, very little about the real problem. I don't know, I was reading a book when I was a kid, and one of the lines was, "The main thing is to keep the main thing the main thing." The truth is, is that sin is a disease. It's a disease that I've got. It's a disease that you've got. And it's a disease that God wants to rid us of. Sin makes me unhappy. Sin makes you unhappy. Sin makes the world an unhappier place. And we have to remind ourselves of that, because we forget. And when we forget, we can fall into the trap of thinking that it's not a big deal, that it's not the real problem. And then we start to focus on the things that really can't make a difference.
Transcript (Español)
Si sintonizas las noticias vespertinas y las miras desde la perspectiva de los diez mandamientos, te das cuenta de que todo el caos en nuestra vida y en el mundo radica en que le hemos dado la espalda a Dios y a sus mandamientos, tratándolos no como preceptos sino como sugerencias. El peligro es decir: «¡Ay, es un problema político! Este partido o este otro podrían arreglar el problema». O bien decir: «Bueno, ese es un problema económico. Si toda esta gente tuviera más dinero, entonces el mundo no estaría en este desastre». O que el problema es educación o ignorancia. "Oh, si todos tuvieran una mejor educación, entonces el mundo sería como una utopía».
Y todo esto son maneras mundanas de lidiar con un problema espiritual, pero no hay soluciones mundanas para los problemas espirituales. ¿Y cuál es el verdadero problema? Es el pecado. No le dedicamos mucho tiempo a hablar del verdadero problema. De hecho, hablamos muy, muy poco al respecto. No sé, de niño estaba yo leyendo un libro y una de las frases decía: «Lo principal es mantener lo principal como lo principal». La verdad es que el pecado es una enfermedad. Y yo me he enfermado, y tú también. Y Dios quiere que nos sanemos de esa enfermedad. El pecado me hace infeliz. El pecado te hace infeliz. El pecado hace al mundo más infeliz. Debemos recordarlo pues se nos olvida. Y cuando lo olvidamos podemos caer en la trampa de pensar que es un asunto sin importancia, que no es un problema de verdad y terminamos enfocándonos en cosas que no van a hacer la diferencia.
Get The Book That Inspired The Program — For Free!
Today's reflection content is taken from Chapter 31 of Matthew Kelly's book: Rediscover Jesus