Thanks for your feedback!
Thank you for being a part of BEST ADVENT EVER and for taking part in our survey. Your thoughts and feedback are a key part of our efforts to make BEST ADVENT EVER the most impactful it can be.
---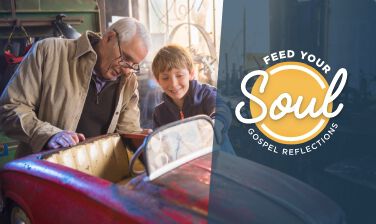 Looking for ways to stay inspired throughout the year?
Infuse every week with inspiration by signing up for one of our most popular programs—Feed Your Soul: Gospel Reflections. Each Thursday, you'll receive a short, practical reflection on the upcoming Sunday Gospel. Prepare for Mass like never before and come away with clarity on how to live the Gospel in your own life!