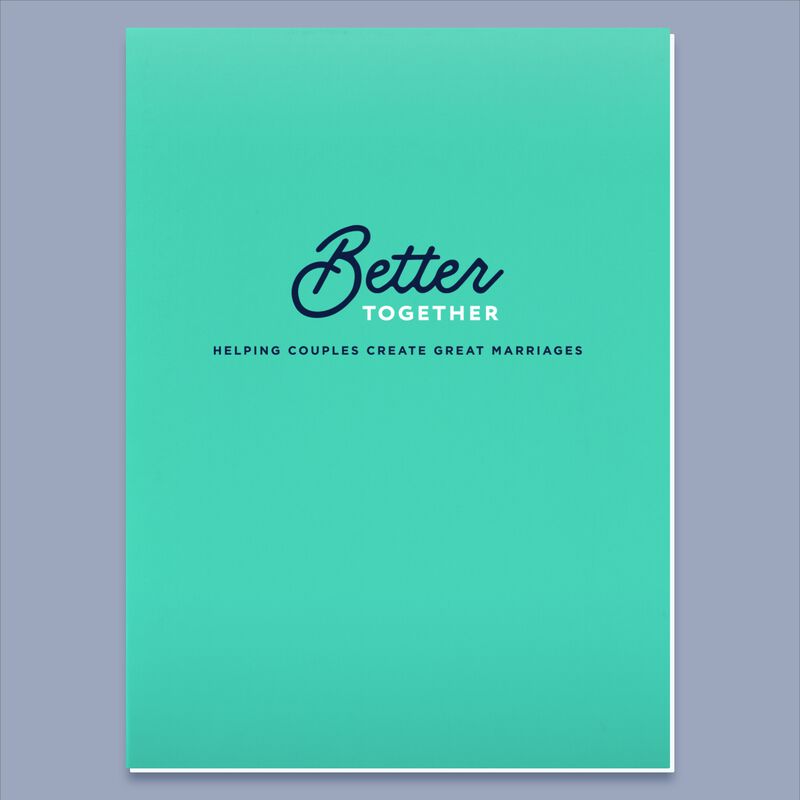 BETTER TOGETHER is a marriage program unlike any other—one that meets couples where they are and encourages and strengthens them at every step of their journey together.
To order a Program Pack click here.
Each workbook sold separately. Please select a quantity of "2" to receive two workbooks
Shipping Cost(s) Per Item on Canadian Orders:
Order 1-5: $12.95 each
Order 6+: $8.95 each
Description
Featuring married couples who share their experience and insights, each episode in this series will resonate with couples and equip them for their life together. Engaged and married couples alike will learn the best ways to manage conflict, why building a prayer life matters, the most important thing about parenting, and so much more. These videos will help couples excel in the most important areas of marriage so their relationship can thrive. Includes 4 disc set. Each disc contains 3 sessions with 6 episodes each.