Better Together Leader Guide
by Dynamic Catholic, Matthew Kelly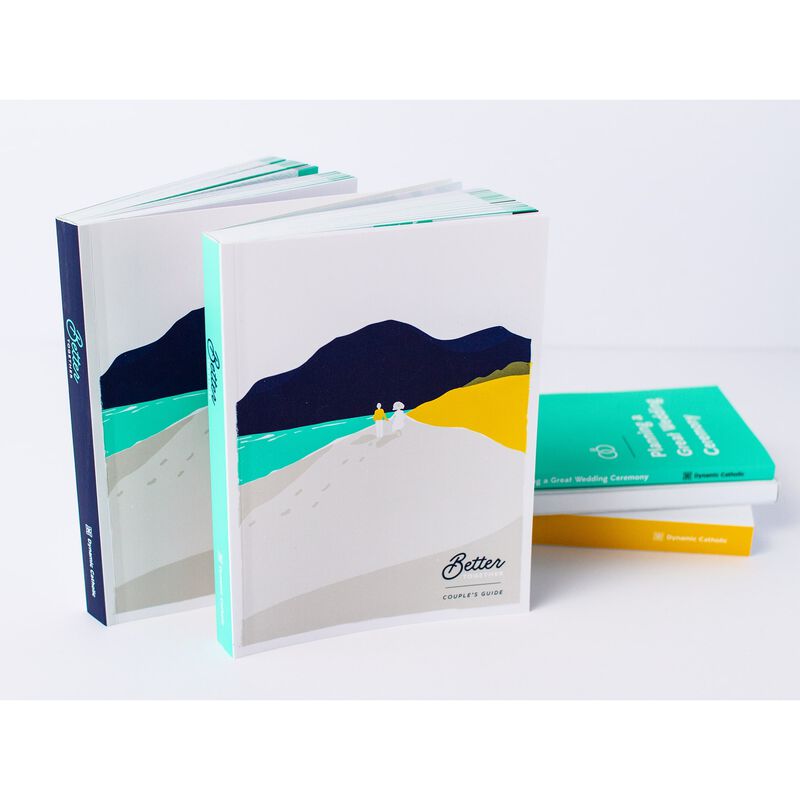 by Dynamic Catholic, Matthew Kelly
This handy guide contains everything you need to give couples the marriage prep experience they deserve.
Description
Imagine facilitating marriage prep for couples who are actually excited to be there! That's what happens when you use BETTER TOGETHER. And this leader guide will take you step by step through everything you need to facilitate an incredible experience for couples. Within these pages, you'll find . . .
tips on how to talk with couples,
best practices for planning effective sessions,
and advice to help you navigate the unique challenges of each meeting.
Plus, the Leader Guide makes it easy to adapt the program from couple to couple, so you can provide personalized guidance no matter how many couples you are working with. If you want to create marriage prep experiences that are dynamic, meaningful, and unlike anything couples expect to experience, get your BETTER TOGETHER Leader Guide today.