BLESSED My Little Catechism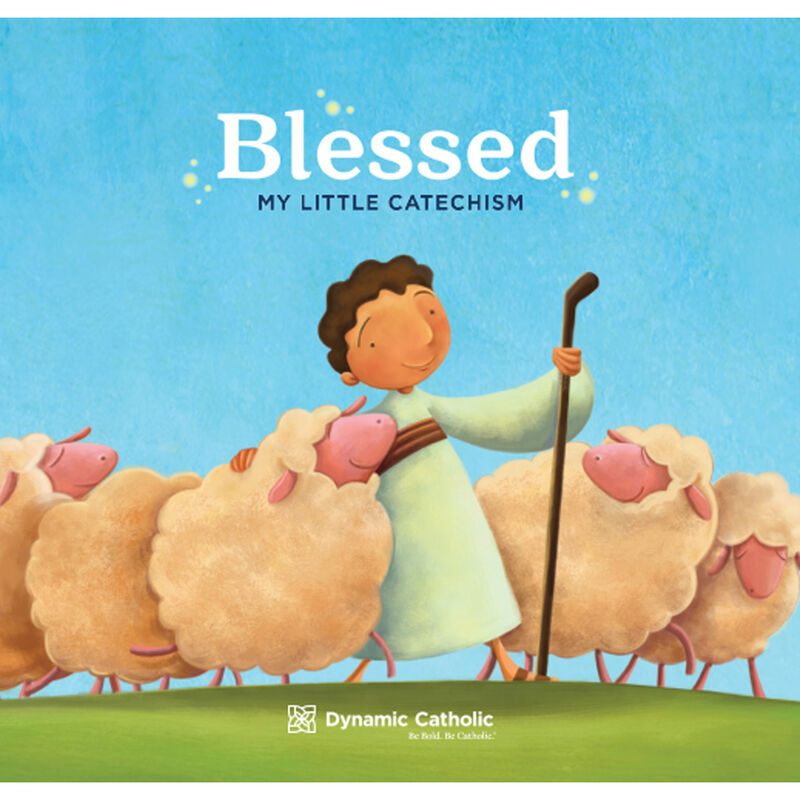 $12.95/each to $3.00/each
Bulk Pricing

Shipping cost estimate based on standard shipping within the U.S

Quantity
Price Each
Shipping & Handling
1-43
$12.95
$0.00 each
44+
$3.00
$0.00 each
View Canada Pricing
Canada Pricing

Shipping includes all duties, taxes and customs fees. Prices are listed in US Dollars.

Shipping cost estimate based on standard shipping within Canada

Quantity
Price Each
Shipping & Handling
1-43
$12.95
$12.95 each
44+
$3.00
$8.95 each
A great gift for young Catholics, this little Catechism is full of answers to children's questions about God and the faith—and the captivating illustrations bring it to life.
Description
Your fabulous journey with God is just beginning. Along the way you will have many questions. Questions are good. God places questions in your heart and mind for many different reasons. Follow your questions, wherever they might lead you.
To help us answer many of our questions, our spiritual leaders have given us the Catechism of the Catholic Church. The answers we find there have been revealed by God and by nature over the centuries.
In the pages of My Little Catechism we will share with you the answers to some questions you may have about God and life. The answers are easy to read but often hard to live. But the answers will help you become the-best-version-of-yourself, grow in virtue, and live a holy life.