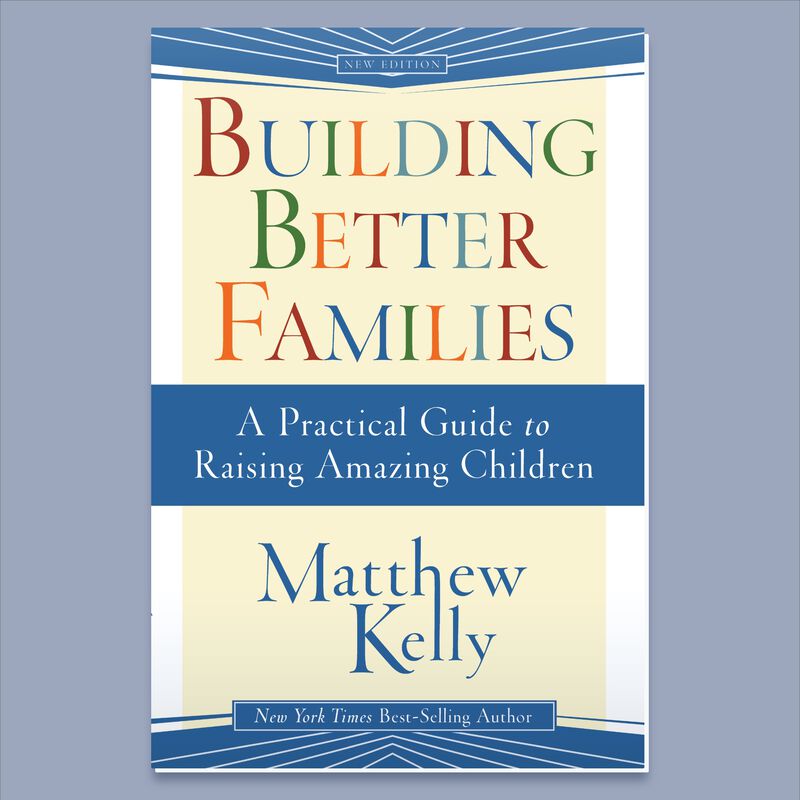 Sale! 70% discount on all Audio Books! No promo code needed - discount applied at checkout.
Discover practical strategies for parenting that will transform your family into the-best-version-of-itself.

Please note that the audiobook is a CD and not a digital download
Description
For more than a decade, Matthew Kelly has been traveling the world inspiring people to become the-best-version-of-themselves. Now, Kelly shares with us remarkable insights and sensible everyday strategies for transforming the family into what it should be: a place where each of us can become the-best-version-of-ourselves. Beginning with an exploration of the changing face of the family in our culture, Kelly sets every listener at ease by explaining: "A family is not what we think a family should be, or what we hope to have, or should have, or what would be ideal—a family is what we actually have . . ."
In Building Better Families, Kelly explores important issues by raising evocative questions: What makes a successful parent? Do you realize that your children are in the middle of a cultural war? What are the five things children really need? Are you asking your children the right questions? What are you teaching your children about work, money, food, exercise, body image, and sex? What are the priorities of your family culture?
Building Better Families is filled with examples that can be applied to your daily experience of parenting and family, while at the same time illuminating the broader and deeper significance of family for society and the future of humanity. "The family is a once a deeply personal experience and the cornerstone of all great societies," Kelly tells us.
Matthew Kelly is the author of several books, including Perfectly Yourself, The Rhythm of Life, The Seven Levels of Intimacy, and The Dream Manager. His books have appeared on multiple bestseller lists, including those of The New York Times, USA Today, and The Wall Street Journal. Kelly is the founder of The Matthew Kelly Foundation, whose major charitable work is to help young people discover their mission in life. Kelly is also the president of Floyd Consulting, a Chicago-based consulting company that helps corporations become the-best-version-of-themselves.