A Practical Guide to Building a Dynamic Culture So People Love Coming to Work and Accomplishing Great Things Together!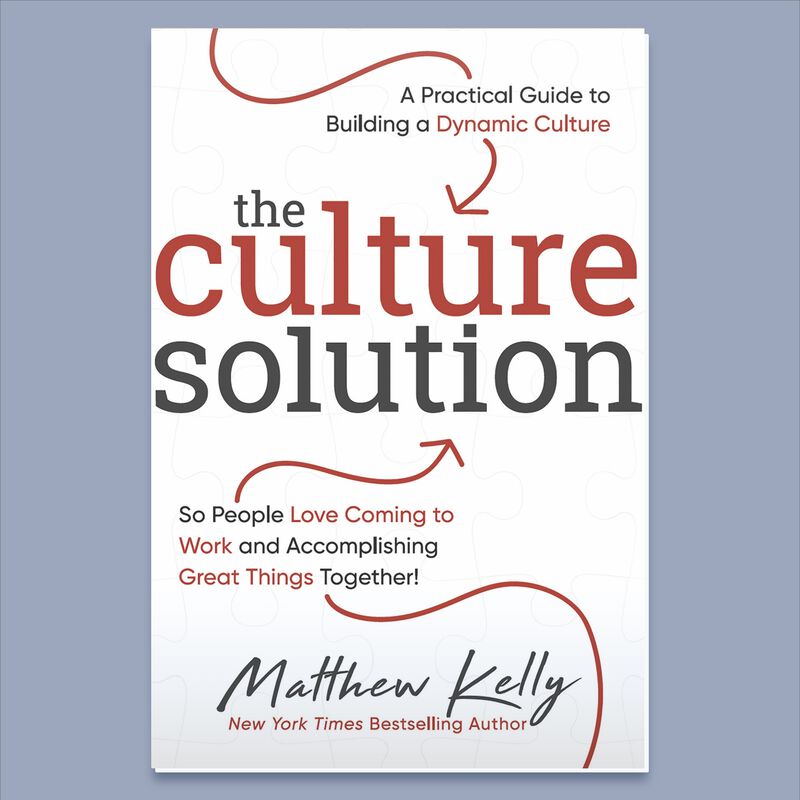 Whether you're the CEO or the newest entry-level hire, this book will show you how to help create a business culture that every employee is proud to be a part of.
Description
A thriving business culture isn't about bringing your dog to work. It isn't about free lunches, unlimited vacation, or even casual Fridays. Culture is not a collection of personal preferences. Rather, it's about creating empowerment—not entitlement—so that people can love coming to work and accomplishing great things together.
So how can you build a culture like that? One that people are proud to be a part of?
It's simpler than you think. In this captivating book, Matthew Kelly—business consultant and New York Times bestselling author of The Dream Manager and Off Balance—presents the six enduring principles of a dynamic culture in a way that is both inspiring and intensely practical. They are six principles that any employee can implement, from the janitor to the CEO. And they will transform your company culture into something absolutely incredible.
Within these pages, you'll find actionable guidance on how to implement the six principles at work. Plus, you'll discover how a dynamic culture:
increases engagement and decreases entitlement;
inspires people to think of their work as a career more than just a job;
helps resolve turnover problems;
contains the key to hiring in the twenty-first century;
is pivotal in attracting, growing, and retaining top talent;
teaches every person in your organization that they have a role to play in making the culture better today than it was yesterday;
and more.
So if you think the culture at your workplace could be better—if you are ready to plunge in and start creating positive change—then what are you waiting for? This book is for you!