Discovering the Truth About Life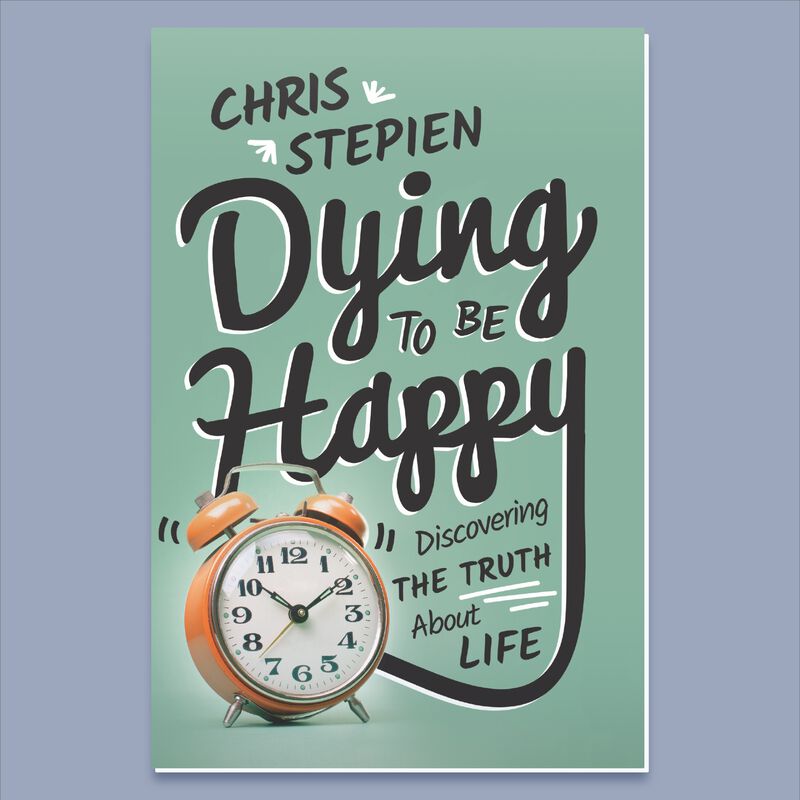 Free to $3.00/each
Bulk Pricing

Shipping cost estimate based on standard shipping within the U.S

Quantity
Price Each
Shipping & Handling
1-5
Free
$5.95 each
6-499
$3.00
$0.00 each
500+
$2.00
$0.00 each
View Canada Pricing
Canada Pricing

Shipping includes all duties, taxes and customs fees. Prices are listed in US Dollars.

Shipping cost estimate based on standard shipping within Canada

Quantity
Price Each
Shipping & Handling
1-5
Free
$12.95 each
6-499
$3.00
$2.00 each
500+
$2.00
$2.00 each
This book of inspiring stories will encourage you to embrace every day with gratitude and joy.
Description
A few days before Thanksgiving 2014, author Chris Stepien found himself in an oncologist's office. But he wasn't the patient. Stepien's wife, Ellen, was just beginning her battle with aggressive breast cancer. That day, while listening to the oncologist's treatment strategy, Stepien began writing Dying to Be Happy: Discovering the Truth About Life.
In the pages of this book, a brush with a life-threatening disease sparks a frank discussion on mortality. The author explores the prospects of embracing death on a daily basis versus denying it. He encourages readers to follow the advice of Jesus Christ: always be ready for the end of life. Along the way, Stepien highlights a spectrum of short, true stories where people rise above the fear of death, including the harrowing account of a child who survived the Holocaust—Stepien's own mother.
But Dying to Be Happy is more than an anthology of grim tales and close calls. It beckons readers to admit the inescapability of death in order to find true joy in this life and the next.