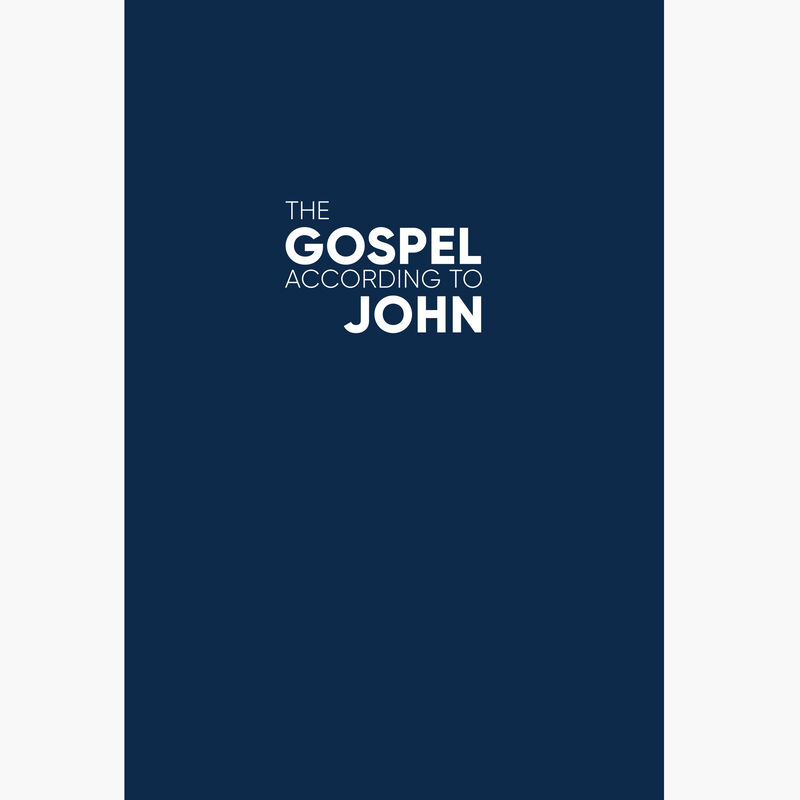 Bulk Pricing
Quantity
Price Each
Shipping & Handling
1

Free

$5.95 each
6

$3.00

$0.00 each
500

$2.00

$0.00 each
Spending just a few minutes a day in Jesus' story can transform your life!
Due to nationwide shipping delays please order by December 9th.
Description
Want to get to know Jesus, but not sure where to begin? Start with the Gospel of John! It's a great way to discover who Jesus was, how he lived, and what he taught. Even spending a few minutes every day reading this Gospel can transform your life in surprising ways, and help you encounter Jesus through John the Apostle's unique perspective as one of Jesus' closest friends. Reading the Gospel of John is even more powerful when you use a version that reads like an engaging novel. Unlike other Bibles, this exclusive edition does away with the two-column format and distracting notes in the margins, making it easy to read and hard to put down.
You May Also Like