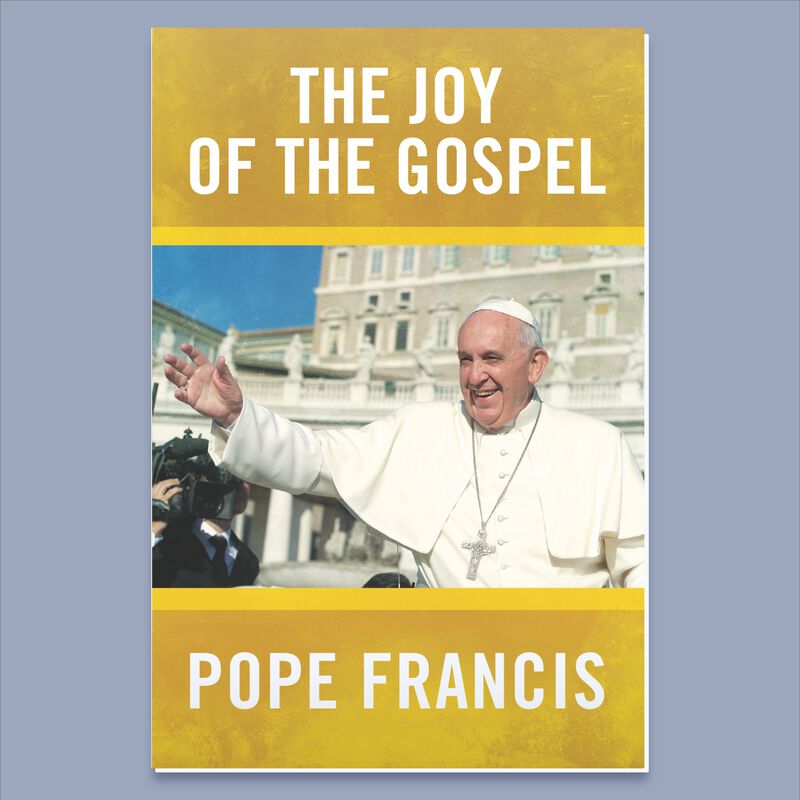 Free to $3.00/each
Bulk Pricing

Shipping cost estimate based on standard shipping within the U.S

Quantity
Price Each
Shipping & Handling
1-5
Free
$5.95 each
6-499
$3.00
$0.00 each
500+
$2.00
$0.00 each
View Canada Pricing
Canada Pricing

Shipping includes all duties, taxes and customs fees. Prices are listed in US Dollars.

Shipping cost estimate based on standard shipping within Canada

Quantity
Price Each
Shipping & Handling
1-5
Free
$12.95 each
6-499
$3.00
$2.00 each
500+
$2.00
$2.00 each
Discover why embracing the Gospel brings the true joy you're searching for, and learn how to live more fully amid the opportunities and challenges of everyday life.
Description
What on earth are you chasing? We are all chasing something, and always for the same reason: we want something or someone to give us the joy we yearn for at the very depths of our being. All too often we are searching for joy in all the wrong places. Pope Francis calls this the feverish pursuit of the frivolous.
What brings you joy? We live busy lives and in the midst of all the chasing it is essential that we slow down from time to time, and not just slow down, but pause, to reflect on who we are, where we are, and what we are doing. Is all the chasing bringing us the joy that God created us to experience?
Jesus Christ, the undeniable, inescapable, unavoidable God, wants to fill you with joy. The Gospels are the most complete record of his life and teachings, and they hold the key to the joy we never stop yearning for.
Whether we are aware of it or not, we are all chasing Jesus. In this book, Pope Francis explains how and why embracing the Gospel is the source of this joy. Through his personal passion, he brings to life the Gospels for the people of this age, by taking the reader on a journey exploring many of the challenges facing the people of God today, while at the same time inviting the reader to whole-heartedly embrace the Gospel like never before.
Who is The Joy of the Gospel for?
The Joy of the Gospel is a deeply personal invitation to reflect on the gap between the life we are living and the life God calls us to live. It is an invitation to love both God and our neighbor more fully. It is an invitation to live more fully in the midst of the opportunities and challenges that each day presents.