Practical Wisdom for Everyday Moral Decisions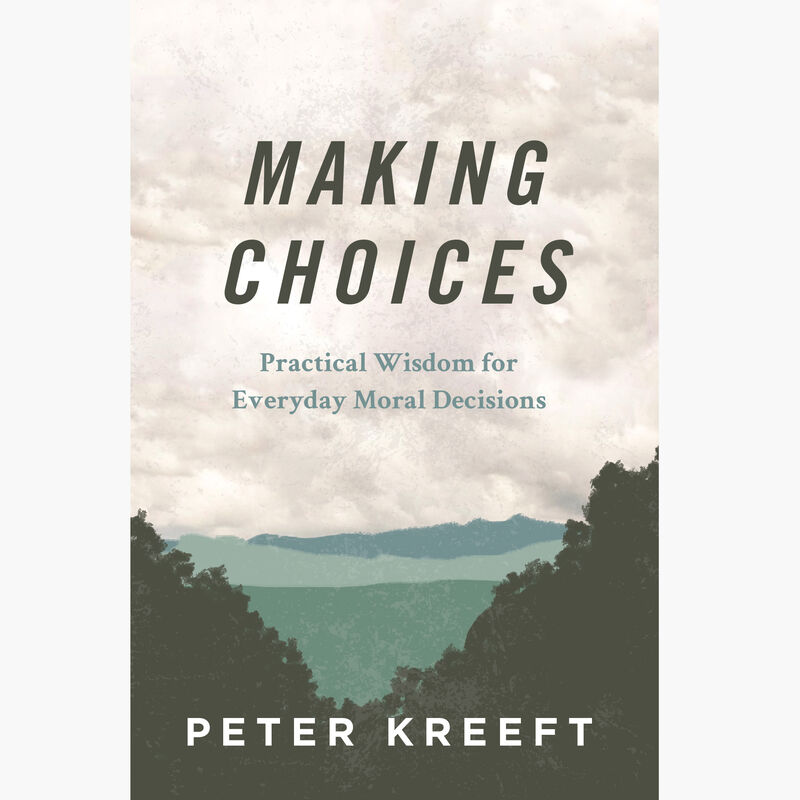 Practical Wisdom for Everyday Moral Decisions
Bulk Pricing
Quantity
Price Each
Shipping & Handling
1

Free

$5.95 each
6

$3.00

$0.00 each
500

$2.00

$0.00 each
Many of us can be overwhelmed by decision making. Learn how to tackle the tough questions with common sense.
Due to nationwide shipping delays please order by December 9th.
Description
We are faced with countless choices every day, but many of us find decision making difficult—and living with our choices even harder. With penetrating wisdom, good humor, and common sense, Peter Kreeft tackles tough questions such as: Why do good decisions sometimes hurt? How can we really know what's right and wrong? How can we make good choices regarding sex, money, marriage and family, and work? Making Choices is a powerful resource for anyone who desires clarity when facing decisions, confidence when making them, and happiness when living with the consequences.
You May Also Like