Men and Women Are From Eden
A Study Guide to John Paul II's Theology of the Body
This guide is designed to help you appropriate the Pope's astonishing message: True, lasting love—that which humanity enjoyed in the beginning, before the Fall—is possible here and now
Read More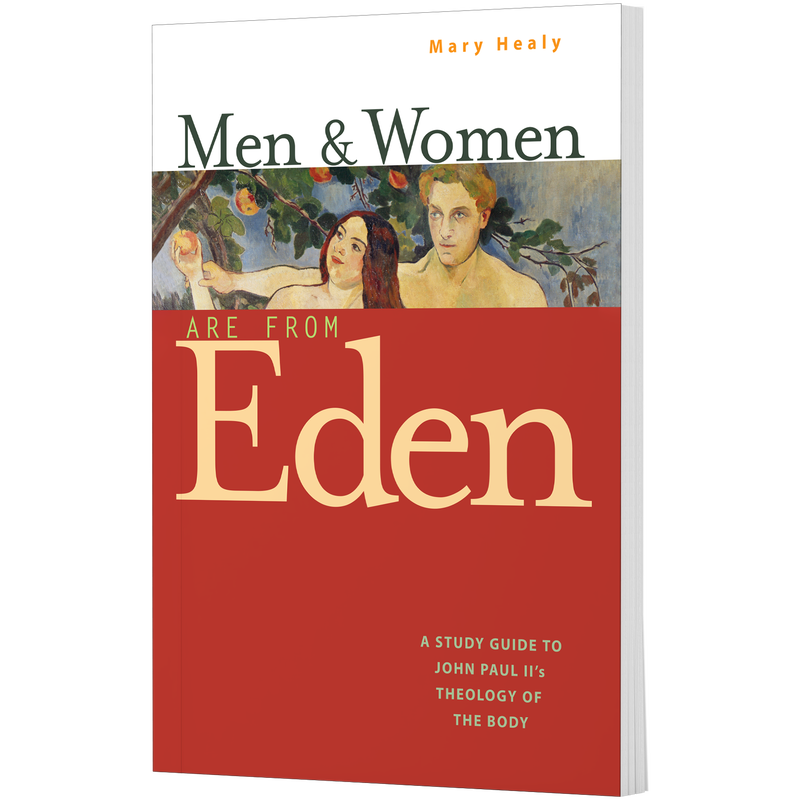 This guide is designed to help you appropriate the Pope's astonishing message: True, lasting love—that which humanity enjoyed in the beginning, before the Fall—is possible here and now
Read More
Overview
Maybe you've heard of Pope John Paul II's theology of the body and wondered, vaguely, what it's all about. Maybe you've never heard of it until now and are asking, theology of the what? Maybe you're already familiar with the basics and are ready to incorporate this teaching on sex, love and marriage into your own life.
Whatever your level of understanding, you're probably ready for some good news about sex in a culture littered with the bad news of divorce, adultery, sexually transmitted disease, heartache and loneliness.
This guide is designed to help you appropriate the Pope's astonishing message: True, lasting love—that which humanity enjoyed in the beginning, before the Fall—is possible here and now. In nine straightforward lessons,
Men and Women Are from Eden
introduces the reader to the pope's warm, deeply biblical understanding of God's original plan for men and women, a plan that brings with it healing of mind in regard to sexuality and the body.
ISBN:
978-1-63582-507-7