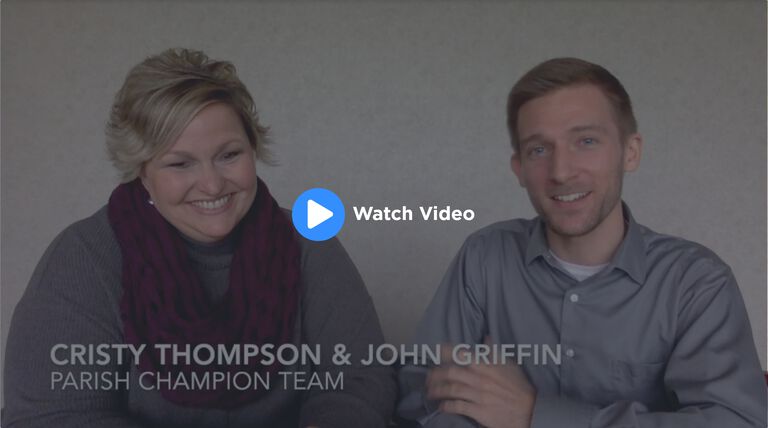 YOUR ACTION ITEMS THIS MONTH:
Partner with the communications person in your parish to send two emails to your parishioners on

October 6

and

October 29

using the email templates included in the download link on this month's email

Post about the

Amazing Possibilities

event on your parish's social media pages using the image included in the download link on this month's email

Spread the word about Matthew Kelly's first ever virtual event—featuring an interactive Dream Session, inspiring music, and a live Q&A with Matthew.
At Dynamic Catholic, we are passionate about helping every parish in America develop a vibrant faith community. That's why we assembled a team of Parish Champions—volunteers in parishes across the country who are re-energizing their parishes with our free programs and resources.
What is a Parish Champion?
A Parish Champion . . .
Prays for their parish.
Shares world-class programs with pastors and parish leaders.
Gives out free books and CDs to parishioners after Mass.
Finds out about new Dynamic Catholic programs and resources before they're released.
Email: Parish-Champion@DynamicCatholic.com
Phone: (859) 980-0741