Perfectly Yourself: Revised Edition
Discovering God's Dream for You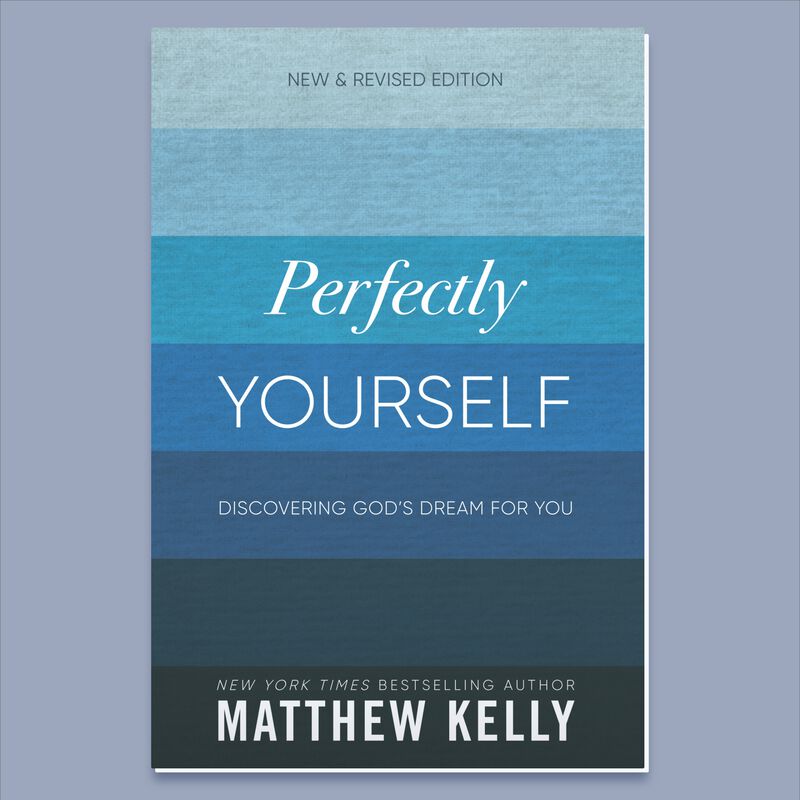 Free to $3.00/each
Bulk Pricing

Shipping cost estimate based on standard shipping within the U.S

Quantity
Price Each
Shipping & Handling
1-5
Free
$5.95 each
6-499
$3.00
$0.00 each
500+
$2.00
$0.00 each
View Canada Pricing
Canada Pricing

Shipping includes all duties, taxes and customs fees. Prices are listed in US Dollars.

Shipping cost estimate based on standard shipping within Canada

Quantity
Price Each
Shipping & Handling
1-5
Free
$12.95 each
6-499
$3.00
$2.00 each
500+
$2.00
$2.00 each
This new edition will help you grow spiritually, discover your God-given talents, and strengthen your faith so you can pursue God's dream for your life.
Description
Do you ever get the feeling that you are not enough? Not smart enough, not beautiful enough, not loved enough, not rich enough, not good enough . . . We all have these feelings from time to time, usually because we're comparing ourselves to others. But God doesn't compare you to anybody else. He wants to help you become the person he created you to be—perfectly yourself!
In this life-changing book, Matthew Kelly addresses the opportunities and obstacles we encounter when we decide to ask life's BIG questions: who am I? and why am I here? Newly revised with an emphasis on spiritual growth and realizing God's dream for your life, Perfectly Yourself is a book for anyone who has survived the collapse of a relationship, wondered if he or she would ever find a fulfilling career, or failed at a diet. Kelly teaches us how to find the balance between accepting ourselves and striving to become all God dreams for us to become. This is the guide you need if you long to be at peace with who you are, where you are, and what you are doing, not in some distant tomorrow, but here and now—today.
Want to go deeper? Download our Perfectly Yourself Study Guide or check out our other study guides!