20 Pack Prayer Process Cards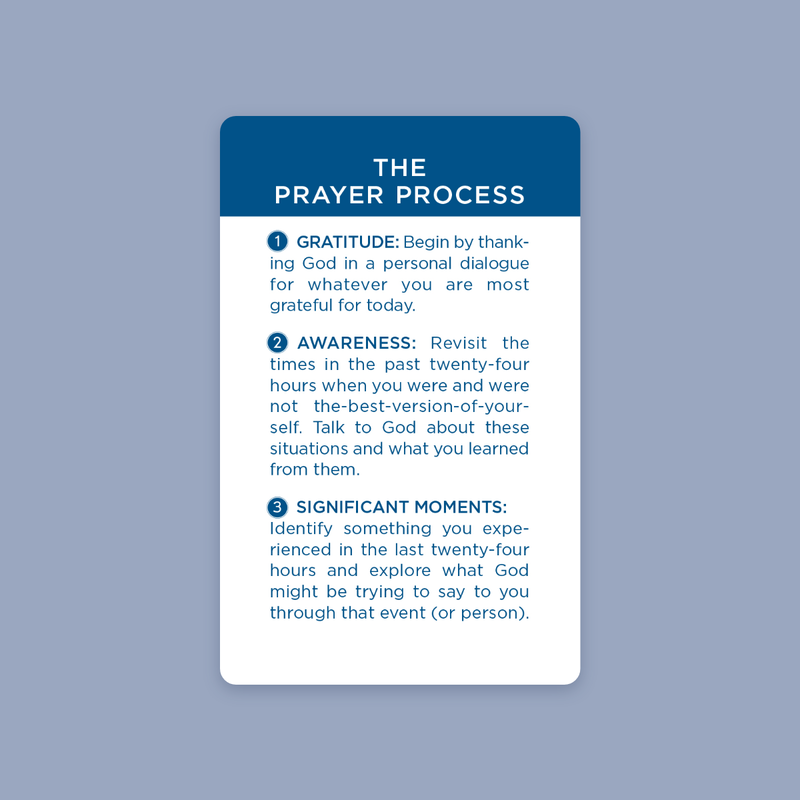 Free to $3.00/each
Bulk Pricing

Shipping cost estimate based on standard shipping within the U.S

Quantity
Price Each
Shipping & Handling
1-5
Free
$5.95 each
6-499
$3.00
$0.00 each
500+
$2.00
$0.00 each
View Canada Pricing
Canada Pricing

Shipping includes all duties, taxes and customs fees. Prices are listed in US Dollars.

Shipping cost estimate based on standard shipping within Canada

Quantity
Price Each
Shipping & Handling
1-5
Free
$12.95 each
6-499
$3.00
$2.00 each
500+
$2.00
$2.00 each
The Prayer Process gives us a simple step-by-step process so we know exactly how to start praying.

If ordering the Prayer Process cards, Quantity of 1 = 20 Cards.
Description
In The Four Signs of Dynamic Catholic Matthew Kelly highlights The Prayer Process as a simple way to develop the daily routine of prayer, the first sign of a dynamic Catholic. These credit-card-size prayer cards are designed for you to keep in your wallet or purse so you can take The Prayer Process with you wherever you go. We hope you will share these cards with your family and friends. It is an easy way to invite people to begin a life of prayer.