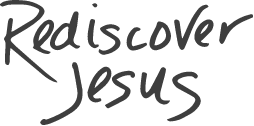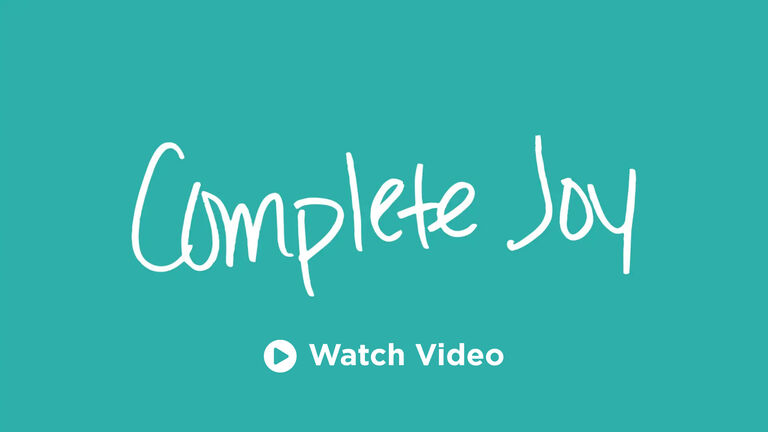 View Video Transcript:
English
|
Spanish
Transcript
God's complete. He's completely content, completely joyful, completely love and happiness, and so he doesn't want anything from us. It's when you've got more than what you need, your natural response is to want to share that with other people because you know it will bring them happiness. When you're generous with somebody else, you feel that joy. That's the stirring of God. That's God's life within you. What does God want? What does Jesus want? As we think about Rediscover Jesus, what does Jesus want for you? That's not really open to interpretation because it's right there in the scriptures. In John's Gospel, chapter 15, verse 11, Jesus says, "I have told you this so that my joy might be in you, and your joy might be complete." So Jesus, he wants his joy to be in you. He wants you to have complete joy. Do you have complete joy? Do you have complete joy? If you don't have complete joy, that's what Jesus wants for you. What are the paths to joy? We talked about how God wants us to serve powerfully. Serving powerfully is a path to joy. Another very powerful path to joy is gratitude. Very often the world focuses us on what we don't have. Whereas part of the genius of Catholicism is that our spirituality focuses us, in gratitude, on what we do have, to wake up and say, "Okay, what am I most grateful for today?" or "What am I grateful for today?" or lots of people have a gratitude list. When they feel like they're getting a little bit selfish or they're getting a little bit down, they just take their gratitude list out of their wallet and say, "Okay. Here are the things I'm grateful for." And gratitude, it changes the way we see things. It changes the way we see ourselves. It changes the way we see life. It changes the way we experience other people. It really is a very powerful, mind-altering spiritual disposition, and it's a powerful, powerful path to joy. So what are you grateful for today?
Transcript (Español)
Dios es un ser pleno. Su dicha y júbilo son plenos. Su amor y felicidad son plenos, así que no necesita nada de nosotros. Cuando tienes más de lo que necesitas, tu respuesta natural es querer compartir eso con otras personas porque sabes que les traerá felicidad. Cuando eres generoso con alguien sientes esa alegría. Esa es la gracia de Dios, es la presencia de Dios dentro de ti. ¿Qué quiere Dios?, ¿Qué quiere Jesús? Mientras reflexionamos al leer Vuelve a descubrir a Jesús, te hago esta pregunta: ¿Qué quiere Jesús para ti? Lo que Jesús quiere no está realmente abierto a interpretación, ya que está claro en las Escrituras. En el Evangelio de San Juan, capítulo 15, versículo 11, Jesús dice: «Les he dicho todas esas cosas para que mi alegría esté en ustedes y su alegría sea completa». Así que Jesús quiere que su alegría esté en ti. Él quiere que tu felicidad sea completa. ¿Lo es? ¿Es tu dicha completa? Si no eres feliz, Jesús quiere que lo seas. ¿Y cuáles son los caminos que nos llevan a la felicidad? Hemos hablado de que Dios quiere que sirvamos intensamente. El servir así es un camino a la felicidad. Otro camino muy poderoso hacia la felicidad es la gratitud. Muy a menudo el mundo nos hace enfocarnos en lo que no tenemos, mientras que parte de la genialidad del catolicismo es que nuestra espiritualidad nos enfoca en lo que tenemos, con espíritu de gratitud; en despertar y decir: «Bien, ¿qué es aquello por lo que me siento más agradecido? o ¿qué agradezco hoy?». Mucha gente hace una lista de las cosas por las cuales están agradecidas. Cuando sienten que se están volviendo algo egoístas, o que andan con el ánimo un poco bajo, simplemente sacan su lista y recuerdan: «Estas son las cosas por las cuales siento gratitud». Y ser agradecidos nos cambia la forma en que vemos las cosas. Cambia la forma en que nos vemos a nosotros mismos, la forma en que vemos la vida y la forma en que nos relacionamos con otras personas. Realmente es una disposición espiritual muy poderosa que altera la mente, y es un camino eficaz hacia la felicidad. Entonces te pregunto: ¿De qué estás agradecido hoy?
Get The Book That Inspired The Program — For Free!
Today's reflection content is taken from Chapter 36 of Matthew Kelly's book: Rediscover Jesus