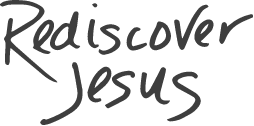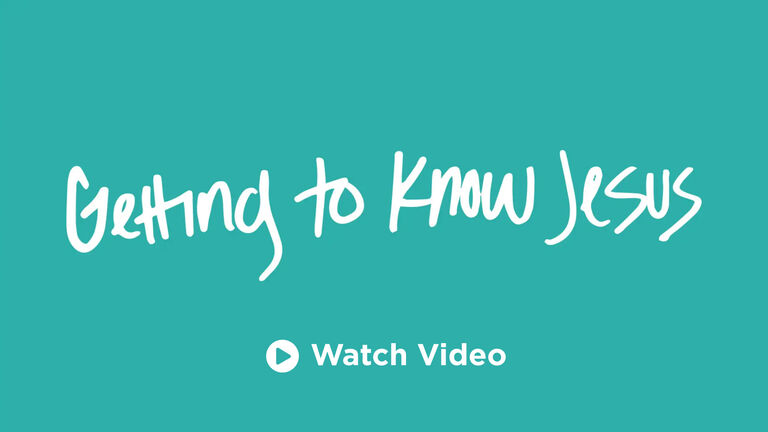 View Video Transcript:
English
|
Spanish
Transcript
There's been a few moments in my life where I had this overwhelming sense that I didn't know Jesus anywhere near as well as I should. The most recent of those experiences for me was while I was developing DECISION POINT, a confirmation program for Dynamic Catholic. Me and a team worked on it for almost five years. And you've got this sense that you want to help these young people develop an understanding of the genius of Catholicism, and you know that giving them a personal encounter with Jesus is absolutely essential. I really asked myself, "Okay. Who is Jesus? And what does he want to say to us here, now, today? And what's he saying to me?" And Rediscover Jesus really emerged out of that experience.

If you sit down and you write down everything you know about Jesus, you'd be amazed how quickly you run out of things to write, even though we've been hearing about him our whole lives, in all sorts of different environments, in all sorts of different contexts, some of them good, some of them bad. But when you really sit down and think about it, how well do you know Jesus? And a huge part, maybe the biggest part, of rediscovering Jesus is understanding that God, the Father, wants you to have an incredible relationship with Jesus. He wants you to have a deep, dynamic relationship with Jesus. And that's the invitation.
Transcript (Español)
En algunos momentos en mi vida he tenido esta abrumadora sensación de no conocer a Jesús tan bien como debería. La más reciente de estas experiencias fue mientras estaba desarrollando PUNTO DE DECISIÓN, un programa de confirmación para Dynamic Catholic. Mi equipo y yo trabajamos en ello por casi cinco años. Quieres ayudar a esos jóvenes a comprender la genialidad del catolicismo, y sabes que es absolutamente esencial que tengan un encuentro personal con Jesús. Realmente me pregunté: «Bien, ¿quién es Jesús? Y ¿qué nos quiere decir aquí, ahora, hoy? ¿Y qué es lo que Él me está diciendo?». Así fue como surgió Vuelve a descubrir a Jesús.
Si te sientas y escribes todo lo que conoces de Jesús, te sorprendería lo rápido que se te agotan las ideas, incluso cuando hemos escuchado de Él toda nuestra vida, en todo tipo de ambientes y contextos distintos, unos buenos y otros malos. Pero cuando realmente te sientas y piensas al respecto, ¿qué tanto conoces a Jesús? En gran medida, quizá el aspecto primordial de redescubrir a Jesús es que Dios, el Padre; quiere que tengas una relación maravillosa con su Hijo. Él quiere que tengas una relación profunda y dinámica con Jesús. Esa es la invitación.
Get The Book That Inspired The Program — For Free!
Today's reflection content is taken from Chapter 2 of Matthew Kelly's book: Rediscover Jesus