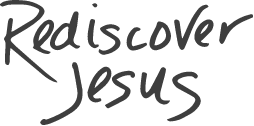 Making Sense of Suffering

View Video Transcript:
English
|
Spanish
Transcript
Part of the genius of Catholicism, the genius of the Christian worldview, is that Christianity is actually able to make sense of suffering. Most philosophies, most worldviews-- they don't know what to do with suffering. As Christians, we believe that suffering has value. And it's one of the points of distinction. It's one of the points of differentiation that sets Christianity apart from every other religion. We believe that Jesus' suffering had value, that it restored our relationship with God, and that it brought salvation to the world.
And because Christianity is an all-encompassing worldview, because Christianity is a complete way of life, we believe that our suffering has value united to Jesus' suffering. The things that don't go our way, from incredible suffering down to just an inconvenience, we're called to offer it up. We're called to offer up that inconvenience. We're called to offer up that suffering. And we believe that by offering up that inconvenience, that suffering, we'll be perfected in a new way spiritually, and that that suffering-- whether it's a struggle with cancer or an inconvenience, we believe that suffering has value.
Transcript (Español)
Parte de la genialidad del catolicismo, la genialidad de la visión de mundo cristiana es que el cristianismo es realmente capaz de dar sentido al sufrimiento. La mayoría de las filosofías, de las visiones de mundo, no saben que hacer con el sufrimiento. Como cristianos, nosotros creemos que el sufrimiento tiene valor. Y este es uno de los puntos de distinción. Es uno de los puntos de diferenciación que distingue al cristianismo de cualquier otra religión. Nosotros creemos que el sufrimiento de Jesús tuvo valor, que restauró nuestra relación con Dios y que trajo la salvación al mundo.
Y porque el cristianismo es una visión de mundo que tiene injerencia en todas las áreas, porque el cristianismo es una manera integral de vida, creemos que nuestro sufrimiento tiene valor unido al sufrimiento de Jesús. Estamos llamados a ofrecer las cosas que no marchan a nuestro modo, desde un gran sufrimiento hasta un simple inconveniente. Estamos llamados a ofrecer esa molestia. Estamos llamados a ofrecer ese sufrimiento. Y creemos que, al ofrecer esa inconveniencia, ese sufrimiento, seremos perfeccionados en algún sentido a nivel espiritual, y que ese sufrimiento, ya sea una batalla contra el cáncer o una pequeña incomodidad, tiene valor.
Get The Book That Inspired The Program — For Free!
Today's reflection content is taken from Chapter 15 of Matthew Kelly's book: Rediscover Jesus