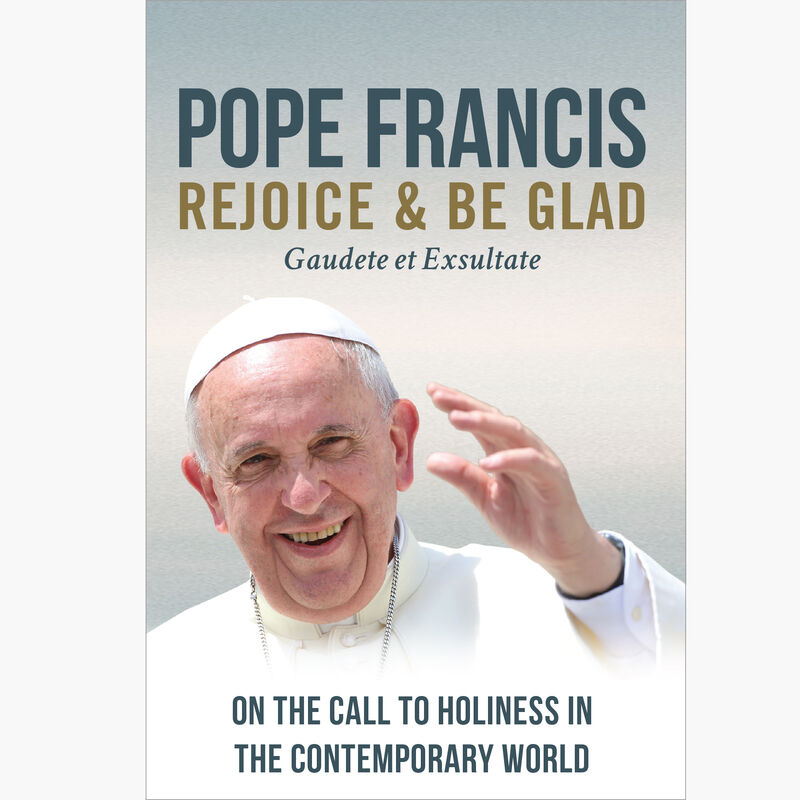 With practical ways to make a difference in the lives of others, this book is your roadmap for growing in holiness in today's world, no matter your circumstances.
Due to nationwide shipping delays please order by December 9th.
Description
This letter from Pope Francis is both challenging and encouraging—challenging because it's a call to holiness, and encouraging because no matter who you are, holiness is possible! The pope invites each of us to a new way of living: seeing the dignity of each human being, experiencing God's presence in our world, and living holy and happy lives in our mission as disciples of Jesus. As Pope Francis tells us, "We are all called to be holy by living our lives with love, wherever we find ourselves." If you're married, you can be holy by caring for your spouse. If you're employed, you can practice holiness by working with integrity. Treating your neighbors with kindness is another way you can become the person God created you to be. Every experience of our lives can be a step along our path to growing in holiness. Don't settle for a bland and mediocre experience of Christianity—here is a roadmap for practical holiness in today's world that will transform you and make a difference in the lives of those around you.
You May Also Like