Living Every Day with Passion and Purpose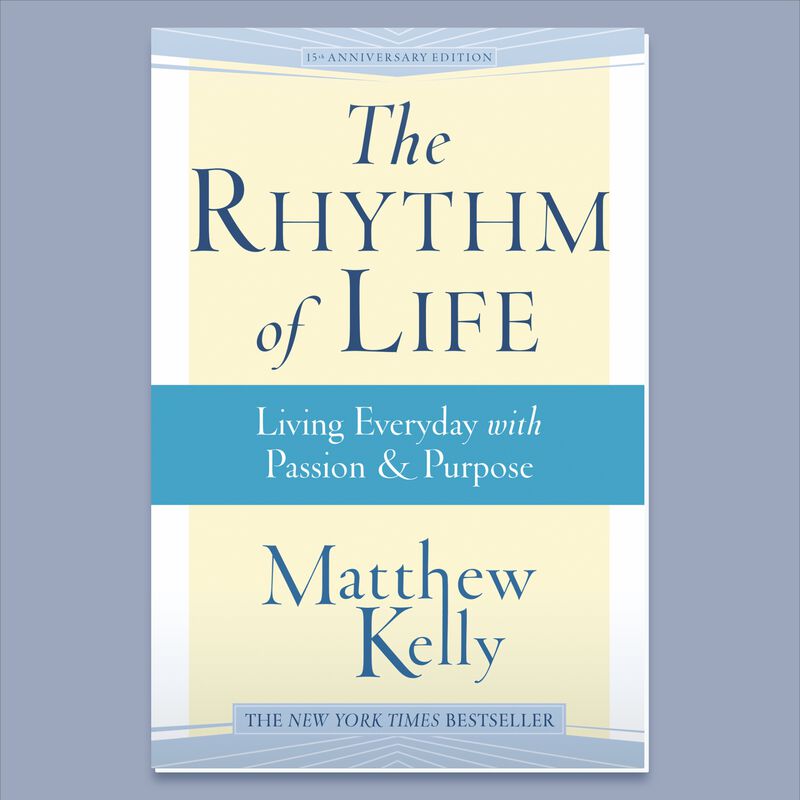 Get clarity about who you are and why you are here so you can live the amazing life you were born to live.
Description
Do you ever feel that if you weren't so busy you would be happier, healthier, more effective, more fulfilled. . . and maybe even a better person?
Once every twenty-five years or so, a book comes along that perfectly identifies our common search and struggle for happiness, and teaches us how to find lasting fulfillment in a changing world. This is that book. Not since M. Scott Peck published The Road Less Traveled have we experienced a voice as refreshing and authentic as Matthew Kelly's.
The Rhythm of Life will help you to bring into focus who you are and why you are here. Through this book Matthew Kelly will help you discover your legitimate needs, deepest desires, and unique talents. He will introduce you to the-best-version-of-yourself and lead you to a life filled with passion and purpose.