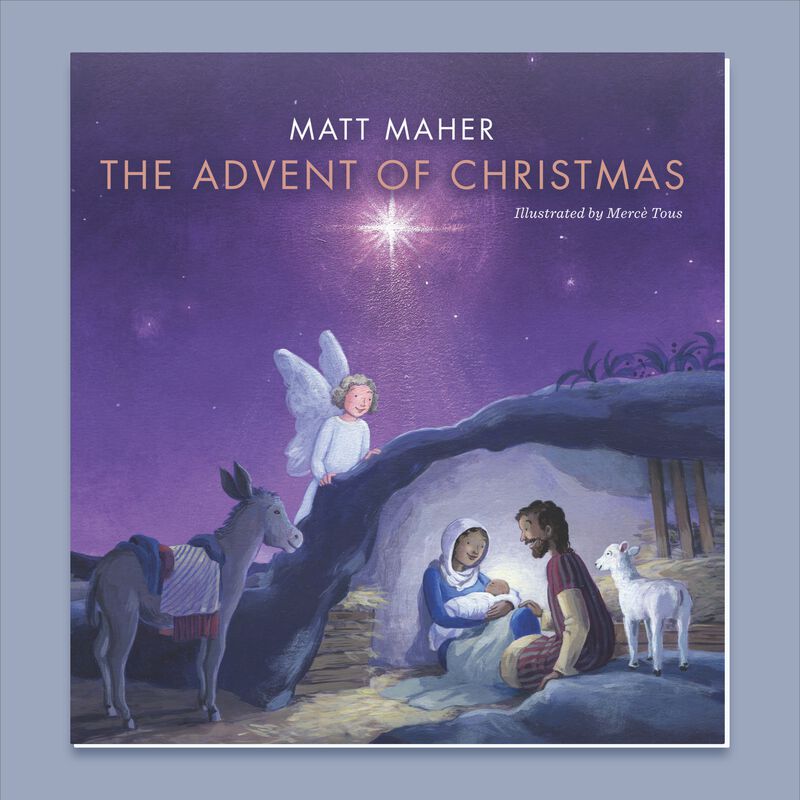 This children's book makes it easy to share the real meaning of Advent and Christmas with your little ones. Rediscover the joy and peace of the season together!
Description
"All is merry and all is bright; It's the most wonderful time of the year. Four weeks to slow down in the hustle and bustle, The Advent of Christmas is here!"
Count down the days and weeks to Christmas morning with multi-award-winning songwriter and recording artist, Matt Maher, and his debut children's book: The Advent of Christmas. This joyful Christmas picture book teaches little ones aged 2-10 years the glory of God and spiritual meaning of Advent.
Perfect for families to read aloud together, and coupled with Maher's new Christmas album, also titled The Advent of Christmas, the book explores much more than presents and Santa; children will learn the story of the birth of Jesus, and why Christmas truly is 'the most wonderful time of the year.'
The Advent of Christmas captivates a child's imagination with a fun, inspiring, and educational poem. As the weeks count down throughout December, children learn the meaning of each advent candle, the tale of a family in Bethlehem, and finally, Hallelujah, the birth of Jesus, our Lord Savior.
Upon the wreath five candles, they sit: Three purple, one pink, and one white. The purple for fasting, the pink for rejoicing, The white for a long Christmas night
Instilling the spirit and meaning of Christmas in little hearts and minds is as necessary as plum pudding, silver bells, and Christmas cheer. The Advent of Christmas is beautifully illustrated making it a book to look at again and again even after Christmas has long come and gone!