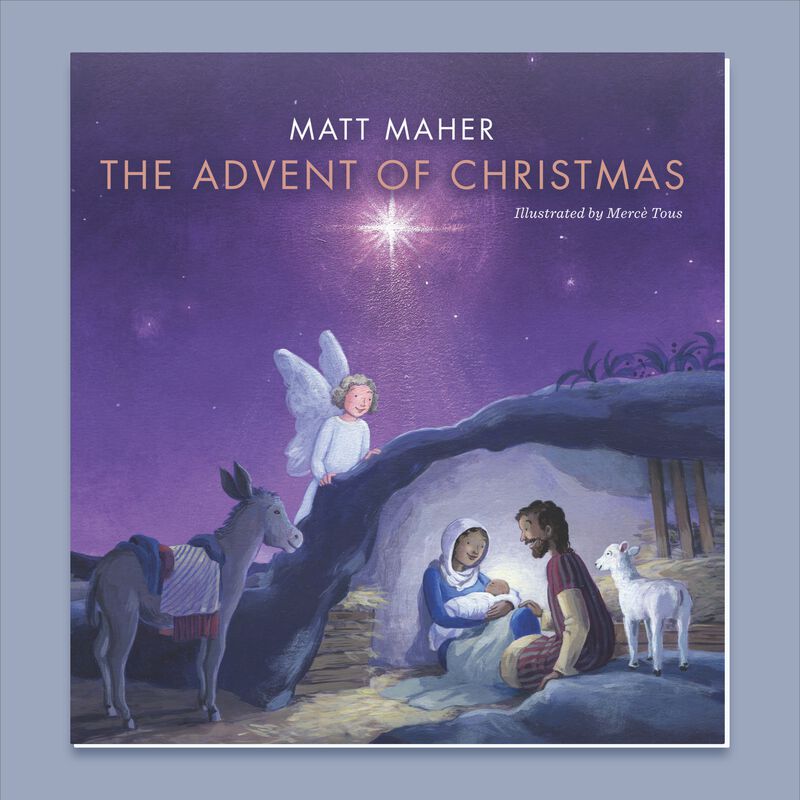 This children's book makes it easy to share the real meaning of Advent and Christmas with your little ones. Rediscover the joy and peace of the season together!
Description
All is merry and all is bright;
It's the most wonderful time of the year.
Four weeks to slow down in the hustle and bustle,
The Advent of Christmas is here!
Award-winning musician Matt Maher's first ever children's book, The Advent of Christmas, is sure to become a family favorite. Originally written to help pass on the faith to his own children, the book now gives parents and children everywhere a chance to transform the frenzied countdown to Christmas into a time of eager anticipation for Jesus.
The Advent of Christmas is a fun, inspiring, and educational book that explores the meaning of Advent and Christmas in a fresh way. Perfect for families to read aloud, the memorable rhymes and colorful illustrations will help children experience for themselves the peace and joy of the holiday season.
In a world that has reduced the weeks leading up to Christmas to a wearisome commercial spectacle, this book invites us to slow down, simplify, and remember what Christmas is all about. Together with the author's first Christmas album, The Advent of Christmas will enrich your family's celebrations year after year.