How Incorporating Values Into Business And Life Can Change the World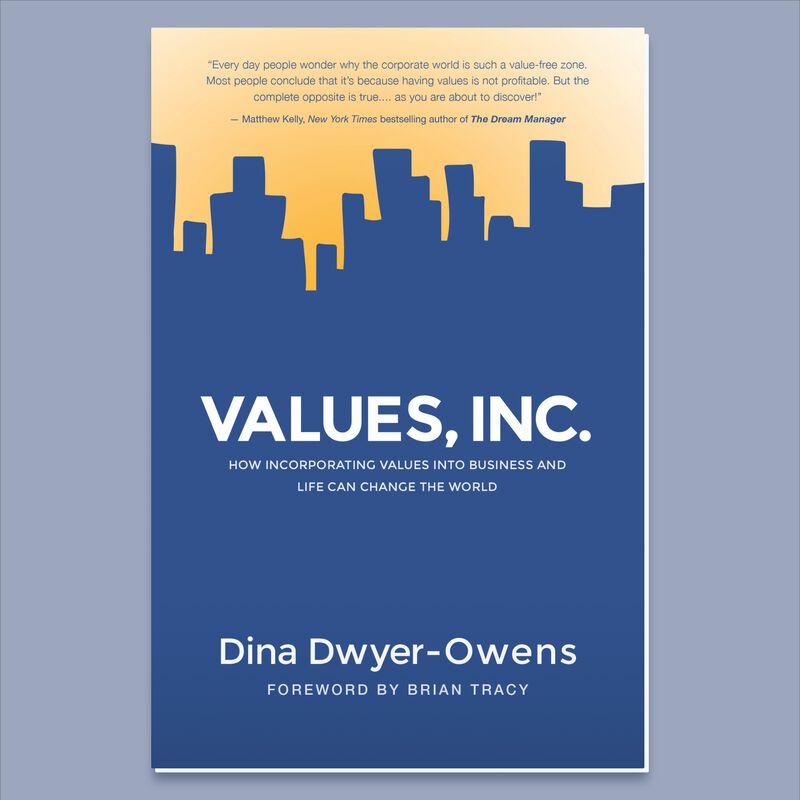 Discover why doing the right thing is not only possible for businesses and individuals, but also profitable and life changing.
Description
It's been said that 95 percent of companies that have a code of values don't even use it.
Sad, but true. Thousands of companies spend countless hours and money with experts to help define their mission, vision, and values. They write them down, hang them on the wall … and then walk away. Values, Inc. was written out of a desire to see more companies, leaders, and people finally achieve the success that is within their grasp—success attained from actually knowing and living personal values in a way that changes lives. This book invites a movement to live right and do right in business and in life for a world in need of a new direction. Using touching stories and powerful facts, Dina argues with convincing evidence that enacting a values-driven direction can literally change our world. Take a stand. Make a difference. The rewards are too great to ignore.