BLESSED First Reconciliation Workbook
by Dynamic Catholic, Matthew Kelly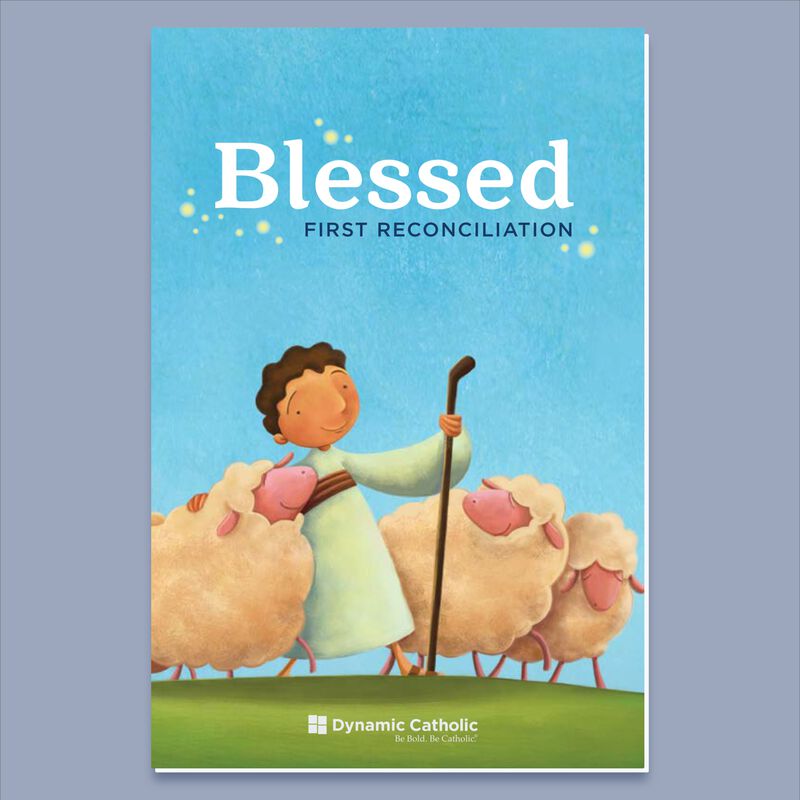 Blessed
does more than prepare children for their First Reconciliation. It brings the faith to life in an unforgettable way and inspires them to develop a personal relationship with our merciful God. Purchase the individual components that make up our program.
To order an English Program Pack click here.
To order a Spanish Program Pack click here.
Shipping Cost(s) Per Item on Canadian Orders:
Order 1-5: $12.95 each
Order 6+: $8.95 each
Description
This is not just a textbook or a workbook; it's a masterpiece written by America's favorite Catholic author, Matthew Kelly, and illustrated by an internationally acclaimed children's book artist. Through the combination of more than 250 hand-painted works of art and incredible content, the Blessed First Reconciliation workbook introduces young Catholics to our loving and merciful Father, invites them to encounter him in a deeply personal way, and inspires them to be lifelong Catholics.