BLESSED First Reconciliation Leader Guide
by Dynamic Catholic, Matthew Kelly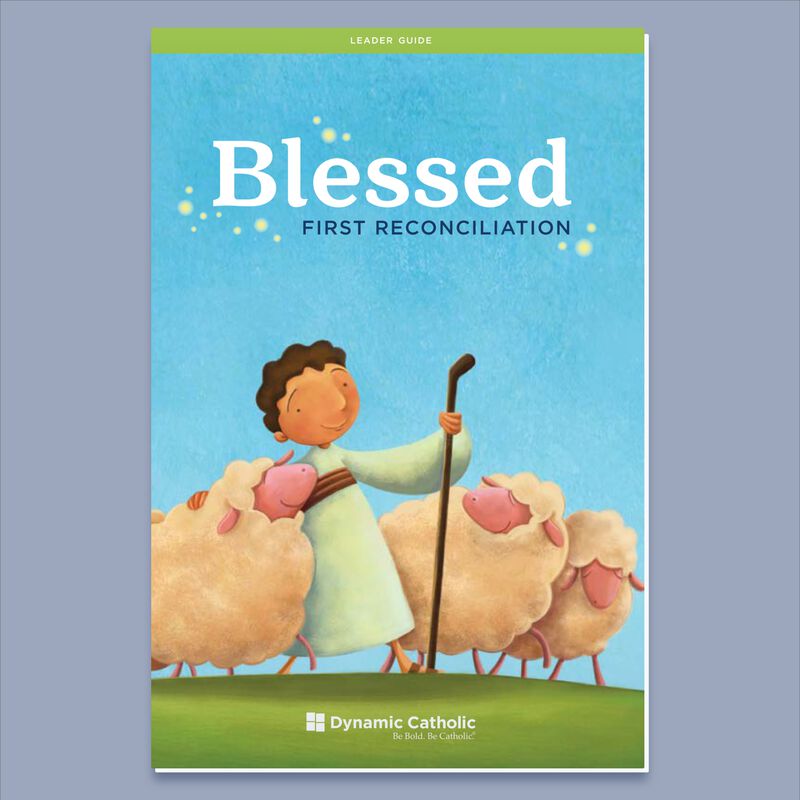 Blessed
does more than prepare children for their First Reconciliation. It brings the faith to life in an unforgettable way and inspires them to develop a personal relationship with our merciful God. Purchase the individual components that make up our program.
To order an English Program Pack click here.
To order a Spanish Program Pack click here.
Shipping Cost(s) Per Item on Canadian Orders:
Order 1-5: $12.95 each
Order 6+: $8.95 each
Description
We asked pastors, DREs, and catechists across the nation what their biggest challenges were when teaching First Reconciliation. To meet—and exceed—their needs, we created catechist-friendly resources that are designed to maximize the effectiveness of volunteer catechists. This world-class leader guide includes a step-by-step breakdown of each session, discussion questions, suggested activities, a time management tool, and more! With this robust and easy-to-use resource, catechists will look forward to coming to class each week and be excited to prepare children for First Reconciliation year after year.