---
The ultimate example of collaboration with God? Mary. The ultimate way to channel her aid, clarity, joy and peace? The Rosary. Is it time for you to rediscover the modern power of this ancient prayer?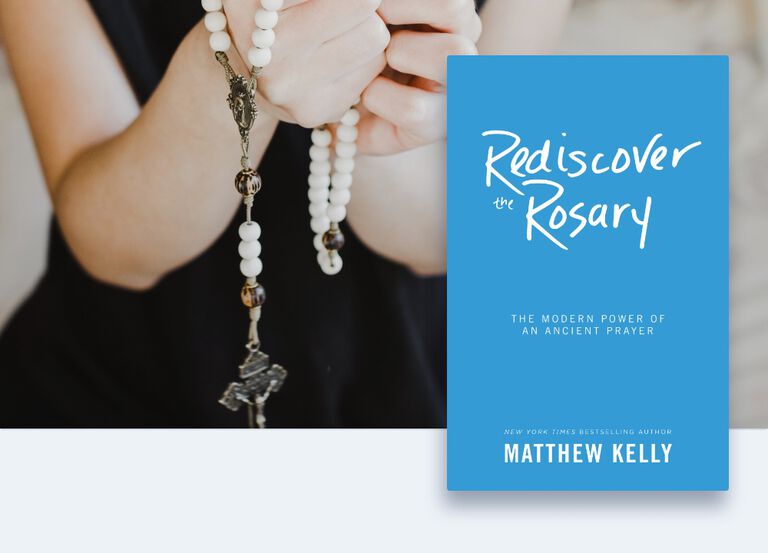 ---
Like this reflection? Share it now!
Mary set out and traveled to the hill country in haste to a town of Judah, where she entered the house of Zechariah and greeted Elizabeth. When Elizabeth heard Mary's greeting, the infant leaped in her womb, and Elizabeth, filled with the Holy Spirit, cried out in a loud voice and said, "Blessed are you among women, and blessed is the fruit of your womb. And how does this happen to me, that the mother of my Lord should come to me? For at the moment the sound of your greeting reached my ears, the infant in my womb leaped for joy. Blessed are you who believed that what was spoken to you by the Lord would be fulfilled."
Now the people were filled with expectation, and all were asking in their hearts whether John might be the Christ. John answered them all, saying, "I am baptizing you with water, but one mightier than I is coming. I am not worthy to loosen the thongs of his sandals. He will baptize you with the Holy Spirit and fire. His winnowing fan is in his hand to clear his threshing floor and to gather the wheat into his barn, but the chaff he will burn with unquenchable fire." Exhorting them in many other ways, he preached good news to the people.
Sign Up for Weekly Gospel Reflection Videos!