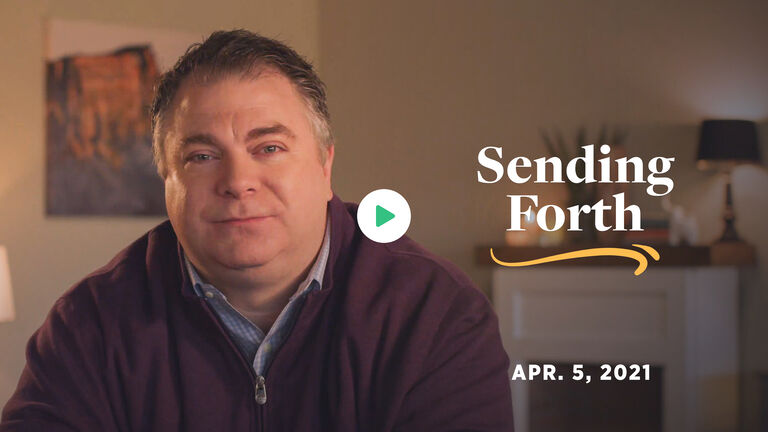 Sign up for the Sunday Gospels Program today!
Don't let having the BEST LENT EVER be enough!
Read the book that Matthew Kelly said changed his life. Ask Him is available now!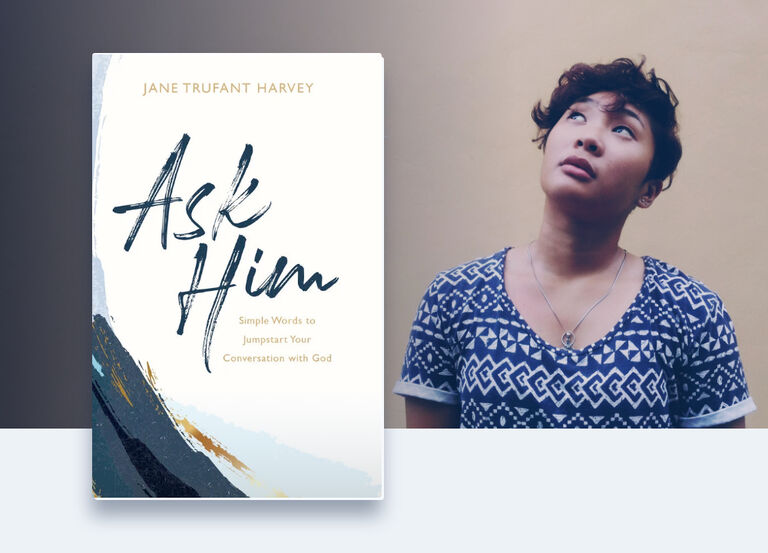 View Video Transcript:
English
|
Spanish
Transcript
April 6, 2021
Sending Forth
Welcome back! I hope you had a fabulous Easter. As promised I have a great announcement for you today. People often ask me how do we decide what to do at Dynamic Catholic. How do we decide what is the next project? What is the next offering? The ideas come from lots of different places and lots of different people. But the Mission Team at Dynamic Catholic receives about 3,000 emails a week, thousands of phone calls every week. And there are things that we hear all the time. And over time we take notice of these patterns, we realize, okay, do people really want this? One of the things that we've been hearing for a long, long time is that people want a weekly video about the following Sunday's Gospel reading. So they can prepare for church. So they can get the reading in their mind ahead of time, get a little bit of inspiration, a little bit of insight as to the message, the main message coming at them at church the following Sunday.
Starting next Sunday, Allen Hunt and myself will be taking turns to present to you a short video that talks about the insights, the values, the lessons of the following Sunday's Gospel. So I want you to sign up for that. Sign up for the Sunday Gospel reflections, Allen and I are excited to do them, and we can tell already by the number of people been requesting it for the last couple of years that it's going to be a great success and hopefully we'll touch a lot of people's lives.
Second thing I'm going to talk to you about is how do you continue the conversation with God? How do you keep your prayer going, especially in those moments where you feel stuck, when youdon't know what to do? We published a book last year: it's called Ask Him by Jane Trufant Harvey. This book changed my life many years ago. She self-published it many, many years ago, and I got a copy maybe 10 or 15 years ago. I use it every day. It's incredibly powerful. It's just a series of reflections that are designed to help you enter into the conversation with God. Earlier in the program, we talked about how difficult it is to get started. And so these are just a couple of the reflections I want to share with you:
"Ask Him to remind you that, though there will be times your best efforts don't get recognized by those around you, He never misses a thing."
"Ask Him to gently remind you that sometimes His timing won't coincide with your schedule."
"Ask him to help you rejoice when you feel empty since He can't pour his spirit into something that is already full."
"Ask Him to lovingly develop you spiritually so that He can use you as an example for others."
"Ask Him to remind you that sometimes people say things that they wish with their whole hearts they could take back."
Every page, I'm telling you one page more powerful than the next—great conversation starter to jumpstart your conversations with God each day. Get yourself a copy of Ask Him.
The last thing I want to do. I want to thank the Dynamic Catholic Ambassadors. You make BEST LENT possible every year. You make it available for free to almost a million people, and that's a phenomenal gift you're giving to the church, you're giving to a million people's lives. I want to thank you for being Ambassador, I want to thank you for doing your little bit to support this mission. If you're not already an Ambassador, again, encourage you become an Ambassador. We need partners. We need collaborators. The world needs changing. We can't do it alone. We can do it together. God bless you. And remember, be bold and be Catholic.
Transcript (Español)
6 de abril de 2021
Enviados
¡Bienvenidos de nuevo! Espero que hayan tenido una fabulosa Pascua. Como les prometí, hoy tengo algo grandioso que anunciarles. La gente a menudo me pregunta cómo decidimos qué hacer en Dynamic Catholic, ¿cómo decidimos cuál será nuestro próximo proyecto? ¿Qué es lo que vamos a ofrecer a continuación? Las ideas surgen de muchos lugares y de mucha gente distinta. Pero el equipo de la misión de Dynamic Catholic recibe cerca de tres mil correos electrónicos por semana, miles de llamadas telefónicas cada semana. Y hay cosas que escuchamos todo el tiempo. Y en el transcurso del tiempo tomamos nota de esas tendencias y nos planteamos: Bueno, ¿quiere realmente esto la gente? Una de las cosas que hemos estado escuchando por mucho, mucho tiempo es que la gente quiere un vídeo semanal que trate de la lectura del Evangelio del domingo siguiente y así poder prepararse para la misa. Tener la lectura en su mente anticipadamente, inspirarse un poco, reflexionar en el mensaje, en ese mensaje medular que vendrá a ellos en la próxima misa dominical.
Empezando el próximo domingo, Allen Hunt y yo estaremos turnándonos para presentarles un vídeo corto que hable de perspectivas, valores y de las lecciones del Evangelio del domingo entrante. Así que quiero que te suscribas. Suscríbete a las reflexiones semanales del Evangelio del domingo. Allen y yo estamos emocionados, y ya podemos decir, por el número de personas que lo han solicitado en los últimos dos años, que será un gran éxito y esperemos que podamos hacer una diferencia en la vida de muchas personas.
Lo segundo de lo que voy a hablarles es sobre cómo continúas la conversación con Dios. ¿Cómo perseveras en la oración, especialmente en aquellos momentos cuando te sientes estancado, cuando no sabes qué hacer? El año pasado publicamos un libro titulado Ask Him (Pregúntale a Él), escrito por Jane Trufant Harvey. Este libro cambió mi vida muchos años atrás. Ella misma publicó su libro hace mucho tiempo y yo obtuve una copia quizá unos diez o quince años atrás. La usaba todos los días. Es increíblemente poderosa. Consiste en series de reflexiones desarrolladas para ayudarte a entrar en una conversación con Dios. Anteriormente en el programa, hablamos de lo difícil que es empezar. Así que estas son solamente algunas reflexiones que quiero compartir contigo:
«Pídele a Él que te recuerde que aunque haya tiempos en que tus mejores esfuerzos no son reconocidos, Él nunca olvida ni una sola cosa».
«Pídele que gentilmente te recuerde que algunas veces sus tiempos no coinciden con tu agenda».
«Pídele que te ayude a alegrarte cuando te sientes vacío puesto que Él no puede verter su espíritu en algo que ya está lleno».
«Pídele desarrollar amorosamente tu espiritualidad para que Él pueda usarte como ejemplo para los demás».
«Pídele que te recuerde que a veces las personas dicen cosas que del todo desearían no haber dicho».
Cada página, te lo digo, cada página es más poderosa que la anterior, una grandiosa forma para iniciar con ímpetu tus conversaciones diarias con Dios. Te invito a obtener un ejemplar de Ask Him.
Por último, quiero externar mi agradecimiento al equipo de Embajadores de Dynamic Catholic. Cada año ustedes hacen posible La mejor Cuaresma. Ustedes lo ponen a disposición gratuita de casi un millón de personas, y ese es un regalo fenomenal que ustedes le están dando a la Iglesia y que le están dando a un millón de vidas. Quiero agradecerte por ser embajador, quiero agradecerte por tu aporte en mantener esta misión. Si aún no eres embajador, de nuevo, te animamos a convertirte en uno. Necesitamos socios. Necesitamos colaboradores. El mundo necesita un cambio. No podemos hacerlo solos, podemos hacerlo juntos. Dios los bendiga. Y recuerda: Sé audaz, sé católico.